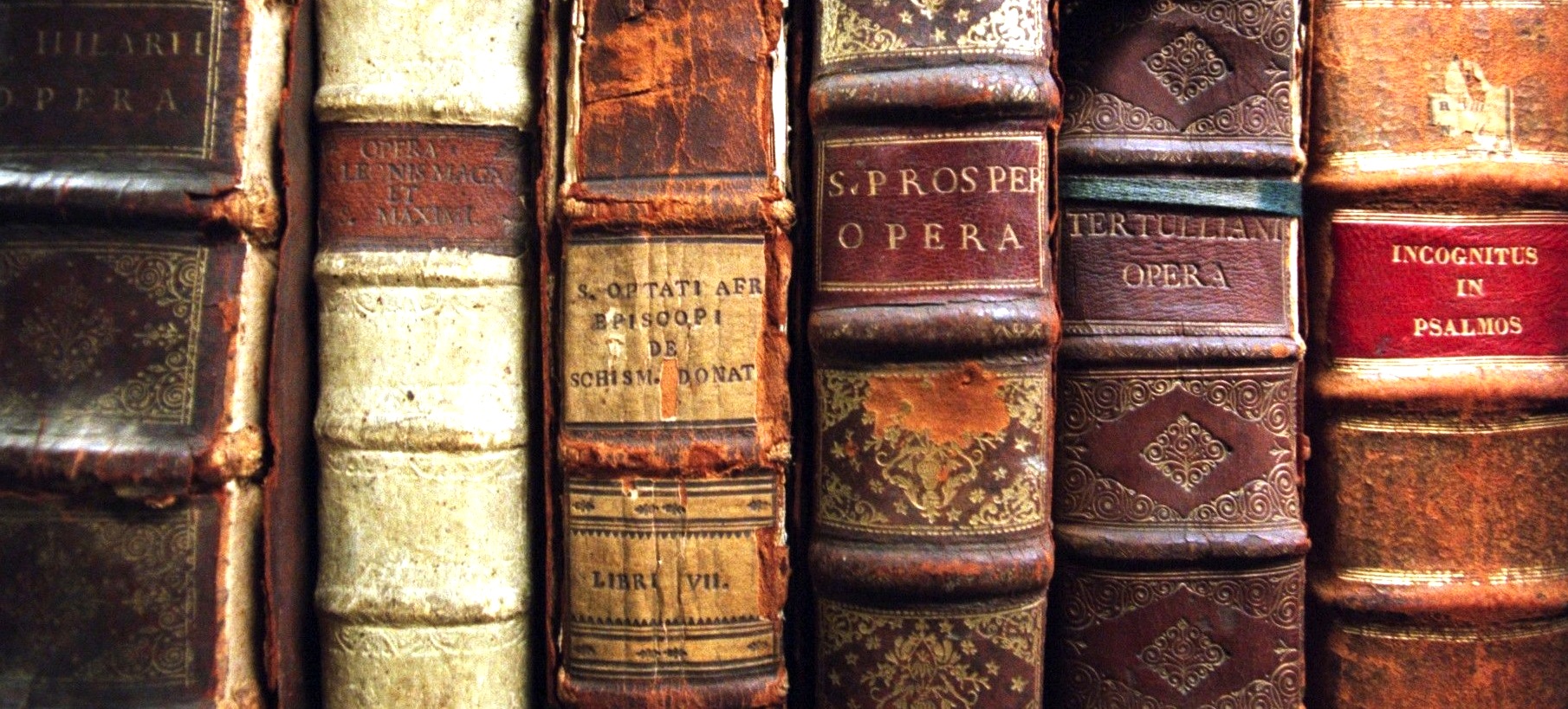 An Outline of Orthodox Patristic Dogmatics
by Fr. John S. Romanides
edited and translated by Fr. George
Dion Dragas; preface by Metropolitan
Methodios of Boston
Orthodox Research Institute, 153 pp, $11
www.orthodoxresearchinstitute.org
An Outline of Orthodox Patristic Dogmatics (published both in Greek and English) provides a concise introduction into Romanides' understanding of the basic tenets of the Eastern Orthodox Faith and its differences from those of Western (Augustinian or Franco-Latin) Christian theology. It covers such doctrines as God's relation to the world, the doctrine of the Holy Trinity, the doctrine of Christ, the doctrine of the Church, the Church's Holy Tradition and the restoration and perfection of humanity in and through this Tradition. It serves as an introduction into Romanides' original vision of Patristic Orthodoxy, which is the basis of his reappraisal of Christian theology and history. Its value lies in its concise, coherent and comprehensive character.
The Golden Anthology: Writings of a Greek-American Soldier in Korea (1947-1951)
compiled & edited by Dean Papademetriou;
Boston: Somerset Hall Press, 2003;
134 pp, $15;
www.somersethall. com
The cover of this poignant story introduces us to Private First Class John C. Papademetriou. His open face, sincere smile, and dark eyes engage us all the more because, as a Greek-born child, he is dressed in the picture in an American soldier's uniform.
A larger picture develops as we discover John's birthplace in his Greek village, his parents and siblings, his extended family, and the endearing vignettes of his childhood. We are also confronted with the reality of the times in which he lived, including the shadows of Hitler and Mussolini cast across the European nations. We discover John at the age of 12 on the wrong side of a firing squad, and learn how he escaped death.
By 1947, we meet John in America, a teenager intent on learning English. His soul spilled over into prose and poetry, sometimes jovial, sometimes serious, always genuine. He had come to love life so much that he wanted to guard it at all costs. Choosing to enlist, he found himself in the Korean War, where he served by his own choosing as a medic on the front, "not having enough time to sleep in the foxhole he has dug for himself," as he wrote.
On May 12, 1951, he was killed while ministering to a fellow wounded soldier.
Threaded throughout the short life of this young man is his devotion to God, his daily prayers, his love of family and country, both his birth country of Greece and his adopted country of America. Above all, he demonstrates his overflowing love of life. There is quiet enthusiasm and reassurance when he writes: "Don't you cry tears for me, I will return."
Over 50 years later, one of John's nephews, Dean Papademetriou, has paid a tribute to his late uncle worthy of a place on your bookshelf and, even more, worthy of a place in your heart. "Run, run before my soul leaves my body run, run, the heavens are opening."
-- Lyn Breck
Toward a Eucharistic Vision of Church, Family, Marriage and Sex
by Philip LeMasters
Light &Life Publications 176 pages, $15;
This enlightening volume demonstrates how the Eucharist connects to and influences every aspect of life in practical everyday ways since, in fact, it is the very source of life. Its seven chapters highlight how the Eucharist shapes Christians living the life of Christ in the world in such specific areas as marriage, family and sex. The wide range of themes addressed indicates the profundity and breadth of the spiritual and moral issues at stake for the Christian in the celebration of the Eucharist. "Hundreds of lengthy quotations from patristic and modern theologians makes this a work to be read and studied by parish groups," Fr. John Breck comments in his foreword.
O Death, Where Is Thy Sting?
By Fr. Alexander Schmemann
St. Vladimir's Seminary Press
115 pp, $10
"The most important and most profound question of the Christian faith must be, how and from where did death arise, and why has it become stronger than life?" asked Fr. Alexander Schmemann. "Why has death become so powerful that the world itself has become a kind of global cemetery, a place where a collection of people condemned to death live either in fear or terror, or, in their efforts to forget about death, find themselves rushing around one great big burial plot?"
In this collection of ten essays, Schmemann explores the mystery of death. Taking us to the heart of Christian revelation and anthropology, he helps the reader discover why the apostle Paul calls death the "last enemy" and Christ's answer to this enemy.
In a culture in which death is often hidden or masked and the world made into a cosmic cemetery, Schmemann's reflections make for timely reading.
"Christianity is not a reconciliation with death," he notes. "It is the revelation of death, and it reveals death because it is the revelation of Life. Christ is this Life. And only if Christ is Life is death what Christianity proclaims it to be, namely the enemy to be destroyed, not a mystery to be explained."
On the Cosmic Mystery of Jesus Christ
by St. Maximus the Confessor
Translated by Robert Wilken and Paul Blowers;
St. Vladimir's Seminary Press 184 pp, $13.95
The last half of the twentieth century saw the recognition of St. Maximus the Confessor as one of the greatest of Byzantine theologians, with a wholeness of vision that speaks directly to many of our concerns today. Until recently, however, little of his work has been available in English translation.
This volume provides translations of the two main collections of theological reflections by St. Maximus, his Ambigua (or Difficulties) and his Questions to Thalassius, plus one of his Christological opuscula, hitherto unavailable in English. The translations are accompanied by helpful notes, and prefaced by an excellent introduction to the theology of Maximus. This is the ideal volume from which to learn at first hand the depth and insight of St. Maximus' cosmic vision and grasp of the complexities of human nature, as he patiently explores the nature and consequences of the renewal of all things in Christ.
-- Fr. Andrew Louth
Journey Back to Eden: My Life and Times Among the Desert Fathers
by Mark Gruber, OSB
Orbis Books, 208 pp, $18.00
As a young monk and anthropology student, Gruber -- after leafing through a National Geographic article on the Nile -- impulsively selected Coptic monasteries as his dissertation topic. Coptic monasteries in the Sahara desert became the topic of Gruber's year-long field study and a lifelong focus of personal and professional interest.
More than a decade after his year in the desert, he began consulting his notes, letters, notes from interviews and memories in order to create this memoir, part spiritual journal, part travelogue of his passage through a "blessed corridor of time." The author provides an intimate glimpse of patches of heaven in the Egyptian wilderness.