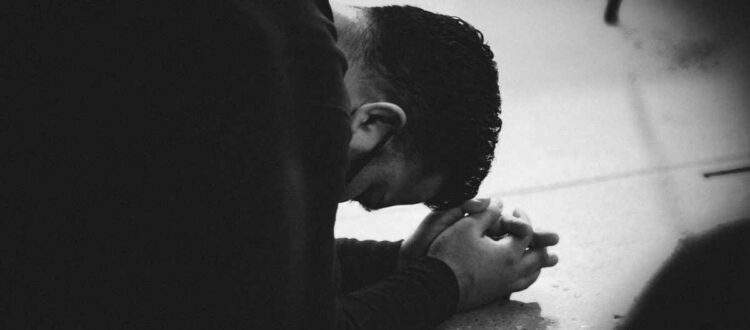 Russian Orthodox and Eastern European Bishops Statements
Metropolitan Onufriy of Kiev and all Ukraine
February 24, 2022
Dear brothers and sisters! The faithful of our Ukrainian Orthodox Church!
As the primate of the Ukrainian Orthodox Church, I appeal to you and to all citizens of Ukraine. A disaster has occurred. Unfortunately, Russia has launched military actions against Ukraine, and at this fateful time I urge you not to panic, to be courageous, and to show love for your homeland and for each other. I call you, above all, to intensified penitential prayer for Ukraine, for our army, and our people, and I entreat you to lay aside mutual strife and misunderstandings and unite in love for God and our motherland.
At this tragic time, we express our fervent love and support to our soldiers standing guard and protecting and defending our land and our people. May God bless and keep them!
Defending the sovereignty and integrity of Ukraine, we appeal to the President of Russia and ask him to immediately stop the fratricidal war. The Ukrainian and Russian peoples came out of the Dnieper Baptismal font, and the war between these peoples is a repetition of the sin of Cain, who killed his own brother out of envy. Such a war has no justification either from God or from people.
I call everyone to common sense, which teaches us to solve our earthly problems in mutual dialogue and mutual understanding, and I sincerely hope that God will forgive us our sins and that God's peace will reign on our land and throughout the world!
*********
Metropolitan Benjamin of Minsk and All Belarus
February 25, 2022
Dear brothers and sisters!
Our hearts are filled with sorrow and worrying these days. The conflict on Ukrainian land didn't begin yesterday, but until recently there was hope for its peaceful resolution.
Those who stand against each other in combat positions today are often people related by blood, faith and spirit. Soldiers are dying on both sides, civilians are suffering.
Feeling as one family with Russians and Ukrainians, we share the pain of our brothers and sisters. The words of the Apostle Paul that our God is not the author of confusion, but of peace (1 Cor. 14:33) are especially important today. Only in reconciliation and the speedy cessation of combat can we look for a way out of the conflict that has arisen.
Just as there are times of trials in an ordinary family, contradictions and conflicts arise in the relations of fraternal peoples, which are sometimes very difficult to resolve. And the enemy of the human race especially rejoices when brother goes out against brother.
The Belarusian Orthodox Church calls to take steps towards each other. Let us remember our single Baptismal font, our common spiritual heritage, our saints.
In these days, it's especially critical to turn to the words of the prayer of St. Silouan of Mt. Athos: "O Lord, grant Thy peace to Thy people. May all Thy peoples understand Thy love and the sweetness of the Holy Spirit, that they might forget the sorrows of the earth, forsake all things evil, lovingly cling to Thee, and live in peace, fulfilling Thy will unto Thy glory."
I call upon all the faithful children of our Church to pray fervently that peace might return to the Ukrainian land and that fraternal peoples might find a path to reconciliation and mutual forgiveness.
*********
Metropolitan Vladimir of Chișinău of the Moldovan Orthodox Church (Moscow Patriarchate)
February 24, 2022
Dear compatriots, beloved faithful of the Orthodox Church of Moldova,
This morning we all heard the sad news about the bombings in neighboring Ukraine.
Throughout the day, we received dozens of messages from believers who told us about their panic and fear.
Peace is above all. Misunderstandings between peoples must be resolved peacefully. Orthodox Christians, regardless of nationality or political orientation, must unite in the spirit of peace and love.
We pray to the merciful God, the Lord of peace, justice and love, to give peace-making wisdom to all political leaders responsible for settling this armed conflict.
Let us all pray for a good understanding between the peoples, being in deep prayer with those who are suffering.
*********
Patriarch Porfirije of Serbia
March 6, 2022
We constantly pray for peace, but particularly these days, especially as people and as Christians we pray for peace in Ukraine.
Our own memories, the memories of each of us, of the tragic wars and conflicts in the former Yugoslavia are very much alive among us, and here is another war that broke out in Europe, among our Christian brothers, Russians and Ukrainians.
The war in Ukraine produces suffering and divisions, however, not only at this moment between our brothers, Russians and Ukrainians, but threatens to bring suffering and divisions both to the whole world, and to Europe, where we feel like a tragedy is imminent.
Because of that, sorrow erupted in our hearts just like the war broke out, but also in our souls, sadness because of the suffering of the peoples close to us in every way, and anxiety as well because of the danger that this war brings to the whole of Europe and the entire world. That means danger for us who live in areas that are divided and still insufficiently reconciled.
That is why I feel the need to encourage all those gathered to turn sorrow into compassion, in solidarity with those who are suffering, with those who are now left without their homes and who seek refuge and security elsewhere.
I remind myself and you, and call on myself and on you, to have sympathy with those who lack basic needs for survival and, of course, with those who are already coming to our country as refugees.
We are indebted to Christ God for the sake of witnessing true love, evangelical and Christian love, and, not only to receive those people who come as refugees only into our homes, but also to place them in our hearts, in our love.
As you already know, we, as the Church, have started collecting donations for the victims in Ukraine and we have already collected a certain amount, which we will, in whatever way possible, deliver to Metropolitan Onufry, and He will know where to realize our modest offering as an expression of compassion, and provide love where it is needed, regardless of religion and nationality.
Also, brothers and sisters, I call on all of us to turn anxiety into prudence, into wisdom, because we need it in a world of one-sided, and certainly not new, media manipulations and campaigns, now in a time of our personal, emotional, and experiential temptations.
We pray that God will give us the wisdom to decide and act as best we can in the interest of protecting one another from ourselves, yet preserving each other for ourselves; to pray, brothers and sisters for peace, to act decisively, to keep and witness peace wherever we are, wherever we live, and especially to invest all our spiritual and all other efforts to preserve, and preserve peace in the areas where we live and where we live with other nations and, if you will, in the areas of a country until recently in common.
From this place today, we pray for the establishment of peace in Ukraine as soon as possible. Let us pray to God to have peace talks as soon as possible instead of war, as peace is priceless.
*********
Patriarch Neophyte of the Bulgarian Orthodox Church
February 26, 2022
Entering the preparatory days before the beginning of the saving Lent, we are witnessing hostilities between two fraternal peoples – Russia and Ukraine, who have accepted the saving faith of Christ from one baptismal font.
The bloodshed and the taking of innocent human lives is unacceptable to all who seek peace, unity and love in the world!
Christ's Covenant: "Peace I leave with you; I give you my peace; I give you not as the world gives "(John 14:27), and" blessed are the peacemakers, for they will be called sons of God "(Matt. 5: 9), echo in our hearts and are a fundamental duty of every Christian!
We call on all those who depend on them to end the bloodshed and turn their backs on contradictions, to respect the basic human right to life and liberty, and to achieve through diplomacy the longed-for peace bequeathed to us by the Savior Christ!
We offer a wholehearted prayer to the Almighty God and Father of Peace, to stop the quarrels, riots, riots and bloodshed, and peace and favor will reign again among the people!
We pray the Lord to support His faithful who desire and strive for peace and understanding, to deliver the world from the wiles of the wicked one who sowed the seeds of division and destruction through devoted men, and to test God's testamentary peace in the world and the crown. of God's creation – man!
The protection of the Holy Mother of God to protect all people who are in trouble, sorrow and misery and give them patience, prayer and trust in God's mercy and justice!
May God rest in the settlements of the righteous the souls of all those who died as a result of the military conflict in Ukraine!
*********
Metropolitan Mark, First Deputy President of the Russian Orthodox Church Outside Russia Synod of Bishops, on behalf of the Russian Church Abroad in Europe.
March 3, 2022
Dear Brothers and Sisters!
We, the hierarchs of the Russian Church Abroad in Europe, published a statement on February 22. On that day, we were not yet as struck as we are now by the march of the Russian army through Ukraine. I myself grew up in the final years of the Second World War, and many of you have witnessed other wars, and so we feel how much this affects us personally – each of us, because we are all bound together by the single font of Kievan Rusʹ, and we should greatly fear that Orthodox Slavs are now shooting at Orthodox Slavs.
This notion is frightening. And we, in our weakness, are called to use the most successful, most important weapon against all that is happening. This is prayer. Therefore, dear brothers and sisters, these days we are obliged to strengthen our prayer in church, at home, trusting in God as the only intercessor, as the only defender, as the only giver of peace. We cannot approve of any military interventions. Man has a tongue so as to be able to communicate with God, but also with man. And so peace talks are the only way for an Orthodox Christian to go.
This is why we call on all of you to intensify your prayers, while we here in Germany now also face a phenomenon that is new for us: refugees from Ukraine, and we are called to help wherever we can. Yesterday we, the acting bishops of the Russian Church in Germany – Vladyka Tikhon, Vladyka Iov, and I – published an appeal for all our faithful people to get involved in helping both refugees and those who remain in Ukraine in terrible conditions. We have no particular experience with housing refugees or with any other kind of assistance. But we encourage everyone to help settle these people, mostly Orthodox Christians, who have come and are coming to us. First of all, we can, in some form or measure, contribute to making them feel at peace here, we can contribute to this assistance by having bilingual faithful help these people who have lost their homes, some of their relatives – help them by translating in interactions with the authorities and doctors, help in the hospitals where they will be treated, help wherever they will be accommodated, and in all other areas where our help is needed. Some parishes have already collected food for them, both for those who have come and are coming here and for those who are staying there. We will also be collecting funds next Sunday, Forgiveness Sunday, when we all especially repent of our sins and ask the Lord for forgiveness. This Sunday all the basket collections in our churches will be for war victims or those in need, and we will pass on the funds raised not to some large organizations, but to our parishes and dioceses in Ukraine. It is important that we all participate in these events, as much as we can. Yet I ask you to make an effort, I ask you to make an effort both in prayer and in helping our brothers and sisters and to give the maximum that we can do for them.
Invoking God's blessing upon all of you, I ask forgiveness from all of you before Lent for all my sins and shortcomings and omissions, and I ask you to do the same among yourselves so that all our sins may be washed away, especially in these days. May the blessing of God be upon on you all.
********
The Episcopacy of the Finnish Orthodox Church
February 24, 2022
The Finnish Orthodox Church strongly condemns the military actions of the Russian Federation in Ukraine. There is no justification for war. The people of Ukraine must be supported by all means: both financially through rallies and spiritually through prayers. Through the crisis assistance of the Philanthropy Association of our church organization, there is an opportunity to help Ukrainians. Our church is also preparing to help and support potential refugees.
We also appeal to the bishops and priests of the Moscow Patriarchate to promote peace.
Indeed, our thoughts at this difficult time are on the side of the Ukrainian people, who are now fleeing the horrors of war, mainly to the territory of neighboring countries. Innocents are always the greatest victims of war, and the fate of children in particular is appalling.
Here, too, we must strive for the will and harmony of peace. We hope that the Russian people will not be blamed for this situation and that we will not incite discord among the parishioners living in Finland. Every parishioner is equally dear and precious to us, regardless of ethnic background.
We urge everyone to remember those who suffer in prayer, and the clergy to provide prayer services for peace. Let us carry out prayers together!
Even the possible expansion of the war worries many. According to our country's leadership, there is currently no prospect of a military threat to our country. Of course, as a church, we pray to the Triune God that we may continue to live " a life of peace and quiet , righteous and worthy in every way" (1 Tim. 2: 2).
" So let's work to build peace and strengthen each other. "(Rom. 14:19)
********
Metropolitan John of Dubna and the other hierarchs and the Archdiocesan Council of the Archdiocese of Orthodox Churches of Russian Tradition in Western Europe
February 24, 2022
Until recently a war between Russia and Ukraine, neighboring countries sharing a common history and where a significant part of the population confesses the same Orthodox faith, seemed impossible. Metropolitan John and the Archdiocesan Council express their dismay at the dramatic situation created by the invasion and the military operations that accompany it. They deplore the loss of life and the resulting suffering.
They express their solidarity and union of prayer with their Orthodox brothers and sisters in Russia and Ukraine drawn into this conflict.
They invite all the parishes and the faithful of the Archdiocese to remain united and to raise their prayers for all the victims of this conflict and for the return to peace in Ukraine.
*********
Metropolitan John of Dubna, Letter to Patriarch Kirill
March 9, 2022
Your Holiness:
In these dark days when war is raging in the middle of Europe following the military intervention of the Russian Federation in Ukraine, allow me to convey to you the dismay of the entire Archdiocese and our total solidarity with the victims of this conflict.
The troubles and disorder caused throughout the world by this violent attack have not spared the Orthodox community of Western Europe and above all the archdiocese of Orthodox parishes of Russian tradition in Western Europe, which brings together faithful of all origins. Our very unity is threatened by the situation that has thus arisen. Our faithful expect their pastors to bring the voice of the Church and an evangelical message of peace.
We learned with emotion of the appeal made to you by the members of the Holy Synod of the Ukrainian Orthodox Church, asking you to intervene with the political authorities of the Russian Federation to stop this bloodbath.
On behalf of all the faithful of our Archdiocese, I appeal to you to raise your voice as Primate of the Russian Orthodox Church against this monstrous and senseless war and to intercede with the authorities of the Russian Federation so that this murderous conflict ceases as soon as possible, which until recently seemed unthinkable between two peoples and two nations united by centuries of history and their common faith in Christ.
Your Holiness, in your "homily" for the Sunday of Forgiveness, delivered in the Patriarchal Cathedral of Christ the Saviour on the 6th March, you imply that you justify this war of cruel and murderous aggression as "a metaphysical battle", in the name of the "right to be on the side of the light, on the side of God's truth, of what the light of Christ reveals to us, His word, His Gospel… ".
With all the respect that is due to you, and from which I do not depart, but also with infinite pain, I must bring to your attention that I cannot subscribe to such a reading of the Gospel. Nothing can ever justify that the "good shepherds" that we must be should cease to be "artisans of peace", whatever the circumstances.
Your Holiness, humbly, with a heavy heart, please do all you can to end this terrible war that is dividing the world and sowing death and destruction.
*********
Metropolitan Tikhon, Archbishop of Washington, Metropolitan of the Orthodox Church of America
February 24, 2022
Dearly beloved children in the Lord,
In light of the distressing developments in Ukraine affecting millions of innocent people in the region, I wholeheartedly urge you to pray for peace and the well-being of our brothers and sisters who are enduring this tragic moment.
I ask that the hostilities be ceased immediately and that President Putin put an end to the military operations. As Orthodox Christians, we condemn violence and aggression.
I offer my support and prayers to my brother and concelebrant, His Beatitude Metropolitan Onufriy, who has the most difficult task of leading his beloved flock in this time of pain and anxiety. I also assure my prayers to the other religious leaders serving in Ukraine who have the delicate task of leading their communities in these difficult times.
To our beloved Ukrainian brothers and sisters, as well to all of you who are certainly troubled and concerned about these recent developments, I offer the words that the Lord Himself offers to us through His Psalmist: "The Lord will give strength to His people; The Lord will bless His people with peace (Ps 29:11)."
May we fervently offer our petition to our Lord and Savior Jesus Christ to have mercy on us "for the peace of the whole world, for the welfare of the holy churches of God, and for the union of all."
*********
Metropolitan Innokenty of Vilna and Lithuania
March 17, 2022
Dear brothers and sisters!
My word is addressed to all people of good will, to all who want to hear us, to all Orthodox children of our Church in Lithuania.
A huge misfortune has come to the land of Ukraine: blood is shed there and innocent people suffer. An honest person and a God-fearing Christian cannot look impassively at what is happening. The voice of his conscience cries out to Heaven, his prayer is directed to God, to whom the only judgment belongs, and before Whom those who brought sorrow to the people of Ukraine, suffering to mothers, tears to relatives and friends, death and destruction, mass exodus from their country will answer.
The Orthodox people of Lithuania accepted the tragedy of the people of Ukraine with pain in their hearts. From the very beginning of hostilities in all Orthodox churches, prayer was intensified for a speedy end to the war, for the restoration of peace in the land of Ukraine.
The position of the Orthodox Church in Lithuania is unchanged - we strongly condemn Russia's war against Ukraine and pray to God for its speedy end. As you have probably already noticed, Patriarch Kirill and I have different political views and perceptions of current events. His political statements about the war in Ukraine are his personal opinion. We in Lithuania do not agree with this.
I would like to openly say here that we, Orthodox in Lithuania, having today the opportunity to independently resolve our internal church affairs, will continue to strive for even greater church independence, believing that the Lord will grant such independence in due time.
We live in a free, democratic country. Lithuania is not Russia. This is a different state, a different society with its own spiritual and moral climate. The Orthodox of Lithuania make up a small part - there are hardly more than three thousand active parishioners throughout Lithuania - but an integral part of this society, and they are full-fledged citizens of their country, freely professing their traditional religion. Our parishioners are honest and modest people who conscientiously worked for many years for the benefit of the country of Lithuania and contributed to the cause of building a free Lithuania.
Let us remember that more than 30 years ago, Orthodox believers, led by Metropolitan Chrysostomos, who is now retired, without hesitation, resolutely came out on the side of the Lithuanian people, for the independence of their state. The position of the Orthodox Church has remained absolutely unchanged. It can not be in any other way.
I ask myself, do those who write and talk about us know everything about the Orthodox? Have they attended services in Orthodox churches in Lithuania, have they heard how and what Orthodox people pray about? But at every divine service, the Orthodox pray for the God-protected country of our Lithuanians, its authorities, army, and all its people. And today - and about the end of this bloody war, about the dead soldiers, about the reign of peace in Ukraine, about the suffering people of the Ukrainian land - we pray and suffer with them!
Whatever happens around us, we Orthodox will continue to pray for the country of Lithuania and its people, calling for help our Heavenly Patroness - the Blessed Virgin Mary, all the saints of the land of Lithuania, and we will be faithful to our country and its people. We will preserve the unity of people, regardless of their national and confessional affiliation; We will sincerely pray for the long-suffering people of Ukraine and help the refugees who have found shelter in the Lithuanian land. Let's keep the spirit of peace and love in our hearts!
The great saint John Chrysostom said: "Glory to God for everything!". And we say today: glory and thanksgiving to God for sending us, Orthodox, such a test. Glory and thanksgiving to God for the fact that we endure reproach. For everything we thank the Lord God, sincerely trusting in His mercy and forgiveness.
Finnish Orthodox Church
,
Metropolitan Benjamin of Minsk
,
Metropolitan John of Dubna
,
Metropolitan Mark Orthodox Church Outside Russia
,
Metropolitan Tikhon Archbishop of Washintong
,
Metropolitan Vladimir of Chișinău
,
Orthodox Church
,
Orthodox Peace Fellowship
,
Patriarch Neophyte of the Bulgarian Orthodox Church
,
Patriarch Porfirije of Serbia
,
Ukraine
,
war