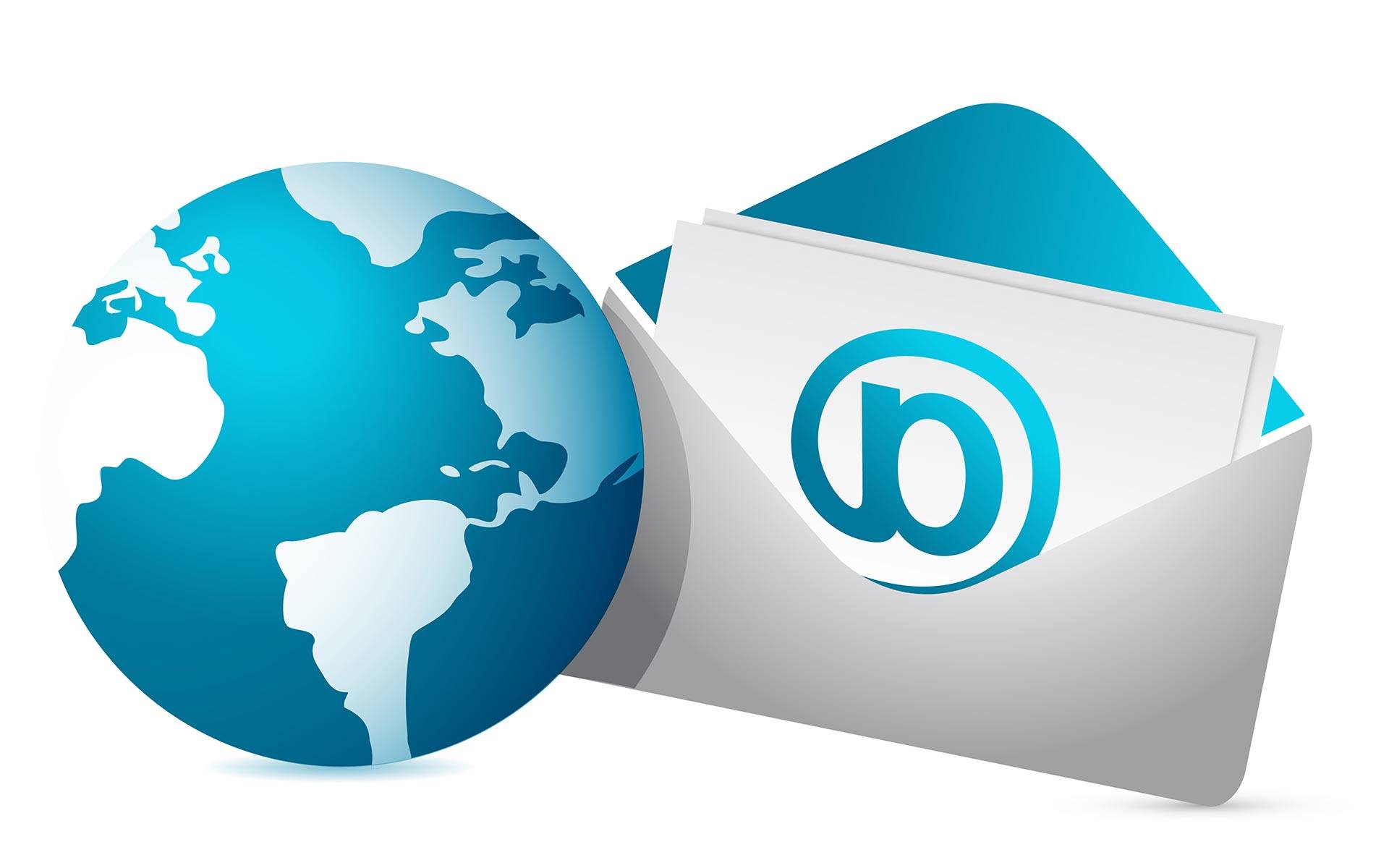 Conversations by e-mail: Winter 2007
These are extracts from recent postings to the OPF's e-mail discussion list. If you are an OPF member and wish to take part, contact Mark Pearson or Jim Forest .
Pacifism: There was a letter last week from a new OPF member who had hesitated to join because she could not call herself a pacifist. "I confess I still have trouble with pacifism," she wrote, "not so much with an individual being pacifist within his or her own individual circumstances, but with national defense."
I responded by pointing out that in fact one does not have to be a pacifist to belong to the Orthodox Peace Fellowship. I went on to say that the aspiration to eliminate violence as a means of conflict resolution is something all sane people have in common, yet few would say that they would never use violent methods to protect the innocent. All we can do is attempt to find ways of responding to injustice that are consistent with the Gospel. Clearly nonviolent methods are to be preferred to violent. In working for peace, I don't think it helps to describe ourselves as pacifists. It's enough to say that we are attempting to be Christian peacemakers. Pacifism is a modern word. In the Oxford English Dictionary, which organizes its definitions historically (oldest first, most recent last) and also provides examples of word usage, it is not surprising to find the earliest examples of the words "pacifist" and "pacifism" are from the first decade of the 20th century. Pacifism is defined as "the policy or doctrine of rejecting war and every form of violent action as a means of solving disputes, especially in international affairs." It is also "the belief in and advocacy of peace- ful methods as feasible and desirable alternatives to war." A pacifist is a person "who rejects war and violence as a matter of principle" or "advocates a peaceful policy as the first and best resort."
I find dictionary definitions helpful and use dictionaries almost daily, but people do not hear dictionary definitions. They hear sounds which may suggest very different meanings. The major problem with the word "pacifist" is that it sounds like "passive-ist." Yet there is nothing passive about peace-making. To work for the healing of a divided society is not just watching with folded hands from a safe distance.
The ideological charge that words ending in "ism" have is also a problem. Christianity is not an ideology. It's a way of life in which love of God is impossible without love of neighbor.
We need not label ourselves pacifists, but peacemaking is not something optional for Christians.
Jim Forest
Peace in the parish: Our parish's patron is St. Nicholas of Myra, which means not only that the temple is dedicated to him but that he is literally a patron and protector of it. When I'm aware of any trouble in the parish, I try to remember to pray to St. Nicholas to intercede for our church and to guide and protect us in the conflict we face. All of us, including me, could do more of this.
While "fleeing the situation" sounds cowardly or irresponsible, I believe that there's a "holy fleeing" too. In every parish, there seem to be some who see the Church and its local manifestation in relatively worldly, political terms. Structural problems, differences between factions in the church, tend to seem very important to them, and they want you to see them as very important too - in brief, to take sides, to have an opinion in whatever the conflict is. It's difficult not to get sucked into that worldview and that agenda, but in my view it's worthwhile.
John Brady [email protected]
Global warming film: Tonight we had a public showing of "An Inconvenient Truth," the film on global warming made by Al Gore. I'm not sure how many the theater holds, but every seat was taken and around 100 people were turned away, and this was in a small suburb of Vancouver. This is the fourth event we have participated in representing the Canadian branch of the Orthodox Peace Fellowship, and I believe the most successful.
By popular demand, we'll have a second showing this week. OPF-Canada is also arranging with the David Suzuki Institute for a special program on Global Warming to be held jointly, one session at the Monastery and one at the local University College. This event will take place in February.
+Archbishop Lazar
synaxis@orthodoxcanada. org
The Atlantic Divide: Since living in Europe, I have been impressed by how much more environmentally conscious Europeans are than Americans - that is, more concerned about genetically modified food, more intensive use of public transport, more interest in fair trade, and generally in better physical condition. Oddly, this conscious- ness seems to not apply to smoking. At least here in Romania, it is nearly impossible to find a smoke free restaurant to eat in while in the US, we have whole states where each restaurant is totally non-smoking, yet we pollute the world with our gas guzzlers, eat the most unhealthy of foods, and inject our livestock with synthetic hormones and chemicals. Why the contradiction on both sides? Strange.
Monica Klepac
Depression: It would be good to remember that the effectiveness of anti-depression drugs is regularly exaggerated or even falsified by their promoters; and that some kinds of "talk therapy" and even exercise programs have been proven to be as effective as drugs for many sufferers.
The depressed person often isn't in a position to be a "smart shopper," but his loved ones may be doing him a service by looking up the available interventions and the numbers that support them before automatically filling that prescription. John Brady [email protected]
Failed strategy: I find the question of depression of personal interest, as I have been inclined to depression throughout my life. I have never taken drugs to deal with it. I've come to agree wholeheartedly that drug therapy, especially as the first and primary resort, is a failed strategy. It avoids dealing with the real causes, whatever they may be. It is quick, easy, and oh so American. By examining my own life, I've found three things that contribute to bouts of depression. First, I think some people are inclined by temperament toward a more melancholy disposition. I am. I tend to slide to the dark side for a number of reasons, some of which I have identified, some not. I have friends who claim, astonishingly, to never have suffered a minute of depression! Second, there are numerous environmental factors that contribute to depression. They may range from what I had for breakfast or how well I slept, to the state of my relation- ships, to what is in the air and how much sunshine I enjoy, all the way to socio-cultural factors that I can't understand or control. Third, there are spiritual factors. Sin matters. Worship matters. My orientation to God, others, and life all matter. By prioritizing spiritual things, I secondarily affect my depression. Whenever I realize I'm being affected by depression, I try to run down a mental checklist to find if there is something I'm overlooking in one of those three categories.
My tendency toward depression does not obviously involve any kinds of physical or chemical abnormalities that should be treated medically. I have had a great deal of success in "treating" myself through attention to the primary causes of my own depression. Whatever residual depression I suffer from still, I think I'm predisposed to, and I can live with that.
A further insight that may be helpful is that it seems to me from what I've learned that we can experience happiness and sadness, joy and grief, and suffering and blessing all at the same time. I'm therefore not sure that the goal is to rid ourselves completely of things like depression. Depression can actually be part of our giftedness and can be made a useful tool in whatever God has given us to accomplish. Accepting that has actually given me some joy - I think the way I've experienced God is in large part a function of what I've suffered, including from depression. That must be a good thing.
Pieter Dykhorst
Psychiatric pharmacology: My mother was wrongly diagnosed as depressed for forty years. It was only toward the end of her life that she was correctly diagnosed as bi- polar and appropriately medicated, so her last years were comparatively normal. I doubt she would have had the emotional or even the physical wherewithal to do without her medications. I have great respect for sensitive and appropriate psychiatric pharmacology.
I'd like to share with you a comment made by Metropolitan Anthony Bloom, himself a medical doctor and psychiatrist: "A great many mental illnesses could be avoided by a sincere confession early on." Now, this is true psychiatry, whose etymology yields "healing of the soul." In my experience, the "talking cure" applied in many schools of non-pharmacological psychotherapy is a first cousin to spiritual direction, since it's rooted in the affect, or the area of choices we make based on what we think we know.
As such, it could take a longer or shorter time, but I'm always happier with short-term psychotherapy than with any approach which takes more than six months or so, and I think that Freudian psychoanalysis is completely useless.
Generally, I'd rather rely on active-directive psychotherapeutic models with the client's needs clearly in focus than with any one-size-fits-all theory. We are individuals, each of us reflecting something of the divine image unique to ourselves, and we should appreciate each other as such, no matter the context. And this is exactly how we must do spiritual direction, too.
Monk James Silver
Drug withdrawal: It is human instinct to alleviate suffering, indeed to escape it, and our culture has certainly taken that to an extreme. After years of struggling with the meaning of my depression, looking for causes, psychological family history, spiritual perspectives, and so on, I finally succumbed to my own weariness and the voice of our medical culture that said it was biochemical and genetic, and started taking anti- depressants. I really wanted a "fix." All I got over three years was a minor reduction in morbidity and a lot more tiredness. The last year I was getting desperate, trying several different drugs, and finally at my worse moment, I thought: maybe I'm just supposed to bear it. This is my thorn in the flesh, this is my "karma." It is simply who I am. Was it not possible that all my obvious family history of mental illness (two suicides in my immediate family!) had a spiritual meaning as well, that in fact we can't separate the spiritual from the physical/psychic? Spiritually, I was simply bearing the sins of my father. (Medically, it was an inherited condition that with the right treatment could be eliminated or at least controlled, like diabetes - so doctors told me). With my spiritual father's approval (he was psychiatrist as well), I gradually with- drew from drugs and have now been drug free for eight years, apart from one six- month period.
And here is the paradox: That if I really give my assent to this cross of mine (but there is no faking this assent), if I really let it pierce me in all it's personal horror, then in the long run I'll "feel better" because I know that I have the incredible privilege of being joined to Christ's own act of redemption. For only he took on the full weight of the human condition. But because he did it, now we can too, our own personal share of it.
Paul del Junco
Beatitude of mourning: I just spent the whole train ride back from Amsterdam thinking about the Beatitudes, in particular "blessed are those who mourn, for they shall be comforted." (We're having a series of discussion on the Beatitudes at church, and this is the one I'm going to be discussing.) Could this be what Christ was saying - to assent to the thing that's causing you pain? Does it have to do with exercising the full extent of one's personal freedom in Christ, to accept the cross and ride it out to the very end? And that this is the key to "comfort" - the root meaning of which is to be strengthened - in Christ?
Nancy Forest
From Pakistan: I have just received the Fall issue of In Communion. I have gone through Jim Forest's article, "The Healing of Enmity," and found it impressive and thoughtful. If you agree, I would like to translate it into our local language for publication in our Christian newspaper, so that our readers may read its beauty and inspirational teaching.
Rev. Fr. Andrew Mushtaq
D. C. Road, Narowal - 51600, Pakistan
Soup kitchen: I do some dishwashing one night a week at the Catholic Neighborhood Center in Wheeling. It serves three meals a day to about thirty to 100 guests. The Wheeling Soup Kitchen, a non-denominational operation a few blocks away, does comparable business.
Some of the clientele look like "street people"; others wouldn't attract any special attention on the street. I've been told that very few are literally homeless - many live in subsidized rooming houses, etc. Quite a few are unemployed families or elderly people whose government checks run out before the next one arrives. It's painful to see a young couple with kids coming to a soup kitchen.
One of the Neighborhood Center's services is a small medical and dental clinic staffed by volunteer doctor/dentists. (I wonder how do they get liability coverage?). In this part of the world, missing teeth are pretty much the norm and wouldn't set someone apart. The Neighborhood Center also has washing machines and showers. Good thinking.
John Brady
Christian disunity: I've often thought that Christian disunity is a crime against humanity. If the world will know that the Father has sent Christ by our love for one another, what will the world think about Jesus and the Father by our schism? Probably what so many do think. Sad. More than sad, it's disgusting, and no reason or excuse is good enough to justify the greatest failure of our history. Good will may not be enough alone, but without enormous good will to start, it will be utterly impossible - probably why it hasn't happened. God bless the Pope and Patriarch Bartholomew as they lead their flocks in the creation and showing of such good will, and may it lead to the hard work required to atone for our great sin of division and bring us back together as one body to show the world that the Father has indeed sent the Son.
Pieter Dykhorst
A tragic wound: The first searing experience I had of this very real and sinful rift was in 1988, when I visited the Church of the Holy Sepulcher in Jerusalem for the first time. I felt a tragic wound was being inflicted daily on the Body of Christ by allowing division lines to go straight through that space, the very topos marking His saving sacrifice. In that church one beholds the fruits of separation - a fragmentation of heart and purpose, the implicit violence of derailed loyalty to split traditions...The suspiciousness and absence of love are palpable for any visitor.
To this day, when I think of that Church I am overwhelmed with a tragic sorrow for our having alienated our own brothers and I want to repent for the sin of fratricidal rejection among those bearing the Name of Christ.
Ioana Novac
Barred at the border: When I returned to Canada from my year of study in Lebanon, one of the first things I did was get a new passport. In addition to my time in Lebanon, I also had the opportunity to visit Egypt, Turkey, and Syria. In November, I was invited to give a guest lecture at Roberts Wesleyan College in Rochester, NY. A friend of mine teaches a course in world religions there. He thought I'd be a good person to talk about eastern Christianity. Since I'm working midnights now, my brother offered to come along with me to drive so that I could sleep in the car.
Those who have met my family know that my brother is a different race than I am, since my parents adopted him when he was a newborn. The last time we did a road trip to the States was in early November. The immigration officer we spoke with on that trip was satisfied with the explanation. (Perhaps it helped that she seemed to have been the same race as my brother.)
On our most recent trip, however, we were told to park the car and report to the immigration office. When we walked in, we both noticed that I was the only white person on the wrong side of the counter. Everyone else waiting to speak with an immigration officer was "a person of color."
For reasons known only to himself, the officer we spoke with decided that he did not believe me and my brother. Apparently his view was that the whole thing was simply a ruse to allow my brother to stay illegally in America. We were held at the border for over two hours. We were insulted and berated. We were threatened with arrest and huge fines. We were fingerprinted and photographed. Our rental car was searched. Finally we were sent back to Canada.
My brother was mortified, since he had only come along to help me out. My friend was mortified, since his extension of hospitality had been so brutally trampled upon. I was infuriated that my brother had been accused of being a liar and a person of poor moral character in front of me, and I didn't dare open my mouth to defend him.
I contacted the US Consulate in Toronto two days after our return, and after wading through the automated voice mail system was finally instructed to call the Toronto airport branch of US Customs. I have yet to reach a human being at that number. For now, the monasteries that my friends and I visit in America are off-limits to me. I'm not sure if I'll be able to attend this year's graduation ceremony at St. Tikhon's Seminary. Any church conferences are similarly off-limits to me unless they are being held in Canada. It's really a shame to see what America is becoming.
Peter Brubacher
Thinking about war: Attitudes toward war and peacemaking are quite varied, even in the Orthodox community, in this country, at least. Our church community here in Alaska has been together for many years, yet the Orthodox canonical development with respect to war has never been discussed. I know that the priests and deacons have considered it, but the laity has never thought about it until the past year, to my knowledge. That is sad; it would have been nice had we considered it before the country found itself at war and some of our children have gone off to serve for the most honorable reasons.
Still, we grow as we grow. We are ignorant of our blind spots. We stay under the influence of the biases we have known as we have matured.
Abortion and euthanasia have been considered already. At some point, because of God's love, some of us begin to question the matter of war. For me this came because of an increasing awareness of what our country is doing and how very dramatically it is at odds with what God shows me in the Liturgy, as I bow to others in mutual love, respect, forgiveness; and with what He shows me in the scriptures and the homilies.
Sally Eckert
Violence against women: Today is the anniversary of the Montreal Massacre, in which a deranged misogynist shot dead a number of female university students. This anniversary will be commemorated across Canada with vigils and workshops on domestic violence.
Violence against women remains a serious problem, not only in "third world" nations, but in Canada as well. We have all read of the attempts of some cultural groups to justify "honor killings" of women who marry without parental consent, who divorce abusive husbands or marry "beneath the families status," and for other reasons. At the same time the savage and cruel practice of female circumcision continues in many parts of Africa, and the sexual torture of women in Darfur, the Congo and other places rages unabated.
The fact that most domestic violence is carried out by men against women is certainly not comforting. Indeed, it would seem that men should be in the forefront of striving to bring an end to all these acts of brutality. We should be deeply offended that our gender is being defined in some part, in so many places, by acts of cruelty and violence against women.
I would like to respectfully suggest that it might be a good subject for clergy to discuss with young people in their parishes. Those who are inclined to, might also in some small way, observe this day, which has become a semi-official memorial day for women who have lost their lives in domestic violence and in the violation of the humanity of women.
+Archbishop Lazar
Execution in Iraq: My heart was heavy yesterday with the news of Saddam's hanging and what it might mean for the continued cycling of violence here. What I hadn't realized was the significance of where I've been living for the past few months. I was walking with Colonel T and he mentioned being in "Saddam's hometown." "Tikrit is his hometown?" I asked. "Yes, haven't you heard his full name, Saddam Hussein Abd al-Majid al-Tikriti? " I had not been aware of that. I subsequently was told that all movement to and from our base had been canceled for the next few days because of the anticipation of increased attacks.
This information became particularly pertinent today at the chapel. I was up with the choir and we were standing in the front of the congregation, facing them, off to one side. Father K stood behind the congregation at the back entrance where he signals the choir to start the service so that he can walk down the center aisle to the altar as we sing. Today he waved at us to begin with his trademark big smile and... BOOM!!! The building shuddered. Everyone froze. The choir did not begin singing. Faces all around were wide-eyed and some looked frightened. I looked back again to Father K and he seemed uncertain of what to do. There was dead silence for several seconds that seemed like several minutes. He reached over to a small basin of holy water, dipped his fingers into it, and crossed himself. A few more moments of silence and then Father K smiled sheepishly and waved at us to begin again. Captain H snapped out of her own reverie after a few seconds and announced the song. After the service we all agreed it must have been a controlled detonation somewhere in the vicinity, otherwise an alert would have gone out. Regardless, as I came out of the chapel I half expected to see a smoldering crater nearby. I was struck by just how focused I'd been in those timeless moments. Priorities were clear, all things superfluous were instantly burned away. The unspoken challenge to myself seemed to be one of "how do I get that back?" and "how does one maintain such a state?" How is it that I so seldom feel the realness of what is real? I think I must be amassing questions here that I'll have the rest of my life to try and answer.
Aaron Haney
Eternal memory: George Zarifis, 80, a longtime member of our Minnesota Chapter of Orthodox Peace Fellowship, died in his sleep on January 12, 2007. Despite his age, it was unexpected - just like George himself.
George was a founding member and our secretary, recording the notes for our OPF meetings each month. I have the notebook in which he kept track of the life of our little group. I'm glad we have them now, not just to remember what our group has discussed and done, but to remember George.
More than just our secretary, George was a guiding light and tireless worker in our chapter as we have pursued our desire to open an Orthodox house of hospitality in the Twin Cities area. He has had a hand in every event and project we have sponsored or supported, sharing his time, money, talent and generous love in so many ways.
The last time I visited with him was shortly before Christmas at a prayer retreat sponsored by his parish, St. Mary's Greek Orthodox Church in Minneapolis. He was involved in many ways in the life of the Church, including being an usher and greeter with a warm smile and kind heart.
It grieves me that George did not live to see the day that our Orthodox house of hospitality for the poor will open in Minnesota. He truly believed in this shared vision of our small chapter. Frequently he would ask in a bewildered way, "Why don't more people join us?" I was never able to answer that question. Would that the words "peace" and "hospitality" would draw a crowd. Perhaps George, with his background in the military and his own life of outreach, had a deeper sense of the essence and interconnectedness of these two words, and the need for them to be lived out in concrete ways.
In my tears I draw hope from the sense that George has gone to be with the Lord. I pray that he is interceding for us who still struggle on earth for peace, justice and salvation.
The thoughts, prayers and compassion of all of us in the Minnesota OPF chapter go out to George, his wife Cleo and his family. It will be awhile before we again see his smile, feel his warm hug, his gentle laugh and words of wisdom.
Memory Eternal, dearest George. You are missed. Pray for us as we pray for you.
Rene Zitzloff
In Communion number 44 / Winter 2007