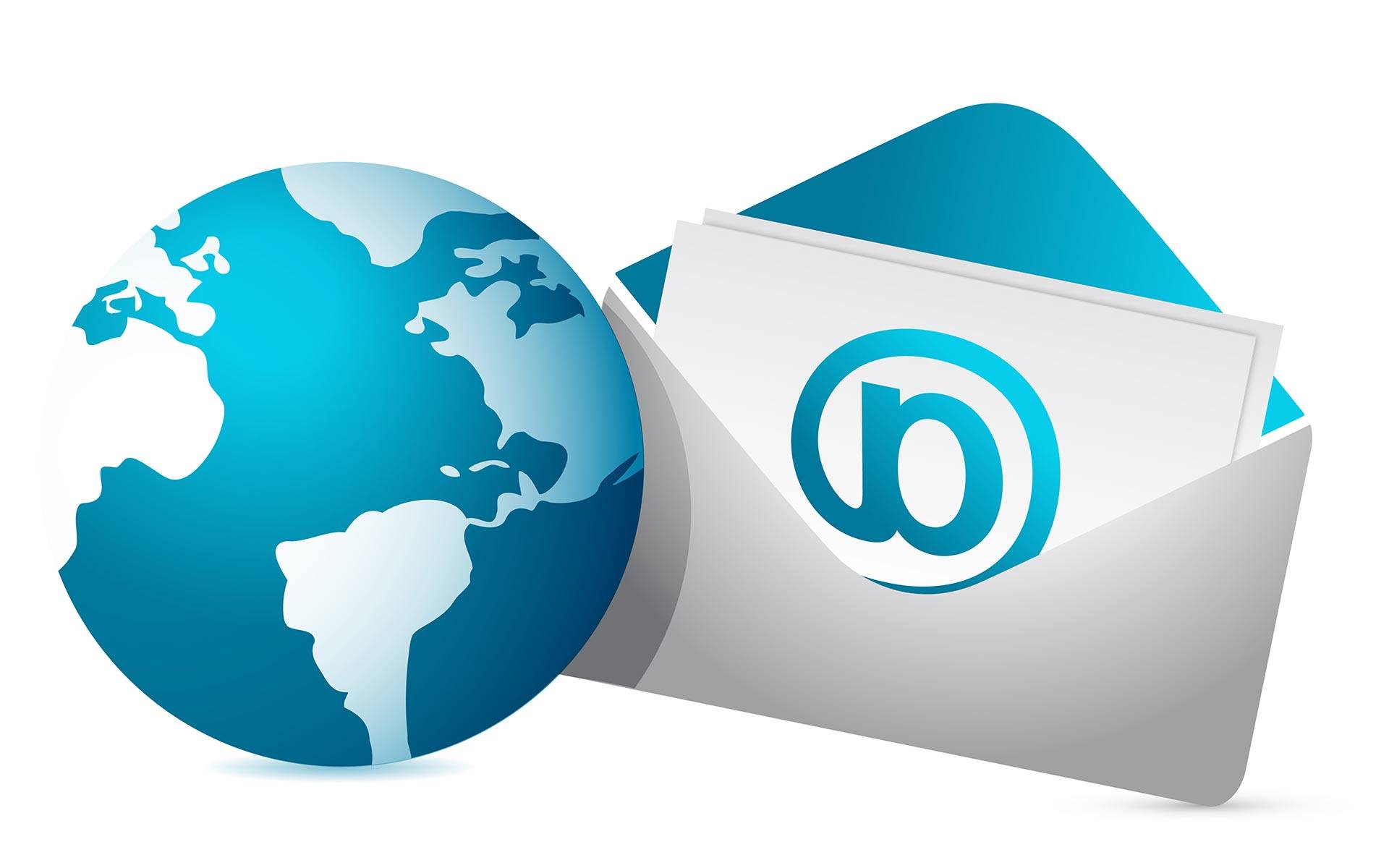 Conversations by e-mail: Summer 2007
These are extracts from recent postings to the OPF's e-mail discussion list. If you are an OPF member and wish to take part, contact Mark Pearson or Jim
Voluntary poverty:I have been thinking about of a friend in college. After finishing law school, he went to work in Georgia. He deliberately kept his income at such a level that it was less than the federal government would impose income tax. He often served his poorer clients for a dollar an hour.
His was, I think, a special calling, not the pattern for the average person. My point, however, is that some people are indeed called to lives of voluntary poverty. Several OPF members have that calling and follow it, but all of us are called to lives of voluntary simplicity. We may not be able to avoid paying taxes altogether, but we could greatly reduce them.
David Holden
Orthodox Christians and Jews: I'm writing about the discussion of Orthodox Christian-Jewish relations that appeared in the spring issue of In Communion. This past autumn I wrote the unit on Orthodox-Jewish relations for the Cambridge Center for the Study of Jewish-Christian Relations M.St. program. I've also written on the subject for the Finnish Orthodox journal, Logos.
There have been three international Orthodox-Jewish dialogues, and an extensive bibliography prepared for the volume in which the papers from the third dialogue were published. Let me highlight three works in English: George Papademetriou's collection Essays on Orthodox-Jewish Relations (Wyndham Hall Press, 1990), and Fr. Lev Gillet's Communion in the Messiah (Lutterworth Press, 1942). The latter is an astounding book, with insights and suggestions not yet taken up in the Orthodox world (for example, that Christians use the "Jewish Fathers" to help them interpret the Old Testament). Finally there is Fr. Sergei Hackel's article, "The Relevance of Western Post-Holocaust Theology to the Thought and Practice of the Russian Orthodox Church," which is available on the OPF web site and also in the book edited by Natalia Pecherskaya, Theology after Auschwitz and Its Correlation with the Theology after the Gulag (St. Petersburg: St. Petersburg School of Religion and Philosophy).
Regarding liturgical texts: there have been calls since the 1950s for changing the anti-Jewish texts in the Good Friday services. Although one has to acknowledge those bishops who stood in the breach during the pogroms and during World War II, one also has to admit that in the history of the church it was not only the laity who worked themselves up into an anti-Jewish frenzy. As long as the anti-Jewish texts remain, there will be an excuse for anti-Semitism to remain in the church.
It's an excellent question David Holden asks: why did the church ultimately not accept St. Paul's position in his letter to the Romans? I think an answer lies in the dynamics of Christian self-definition over against Judaism in the first centuries of the church's history.
But does this dynamic imply that we today must also reject St. Paul on this issue? Sooner or later, Orthodox discussion of Orthodox-Jewish relations must come around to the question of Tradition. Ultimately, any Orthodox Christian theology of the Christian-Jewish encounter will have to resolve constructively the question of what the content of Tradition is (or, alternatively, how the church is to interpret Tradition) in the face of the Shoah.
Given our ecclesiology, it's not likely that we'll see an Orthodox document like the Catholic Nostra Aetate. But this situation shouldn't prevent us from addressing this issue constructively, theologically, and actively now.
Grant White
Letter from a new member:I found your site by following a link in an article on the Orthodox Christian Network, "A Plea for Peace from the Orthodox Peace Fellowship in North America." I am also horrified by the actions of our leaders in allowing us to become entangled in this war. I am not a political person, per se, but even I could see that it would turn out much as it has when they began casting the idea of invading Iraq around.
I am continually amazed at our, and our government's ability to justify our own bad behavior, while condemning others in the most sanctimonious tones for doing the same thing.
Jenny Swanson
Rethinking old age: One of the major changes that seems to have occurred in the culture of most, if not all, of the wealthier countries is the creation of old age homes. Not so many years ago a grandparent could expect to end his or her days in the home of a son or daughter or other relative. Not any more.
It's a topic Nancy and I have been thinking about as we prepare for Nancy's mother to move in with us the week after next. We have gotten a number of letters congratulating us for doing this - "how brave you are," said one friend - something that was once as normal an action as raising children.
The preparations for Lorraine's arrival are coming along. We've just had a new floor laid in the room that will soon be Lorraine's and used to be our office, while what was the guest room upstairs will now be an office as well. We await the delivery of furniture. Meanwhile everything that was in the office is in boxes piled up in the living room, which right now looks like the warehouse in last scene of Citizen Kane.
Jim Forest
Enmity an impediment to communion: It was St. John Chrysostom's teaching that one should not receive communion while in a state of enmity: "Let no one who hath an enemy draw near the sacred Table, or receive the Lord's Body! Let no one who draws near have an enemy!"
Chrysostom himself had plenty of enemies and knew it, so I am not sure how he understood this statement.
In fact I wonder if it is possible to live with people and not make enemies? I wonder if the impossibility of living at complete peace with others is what drove many believers into monasteries, and many monks into hermitages? As long as we are alive, we face the grim reality that in the fallen world we will have enemies. Christ had enemies, and some were intentional inasmuch as he opposed and confronted hypocrisy and evil. Christ annoyed and aggravated others to the point they saw need to kill him. If we imitate Christ, can we expect less?
If we followed St. John's teaching rigorously, there might not be even one priest able to serve the Liturgy, and no one to receive communion. That certainly would show we take the Gospel seriously, but it might also show that the teaching is impossible to fulfill.
I know through confession of people who claim not to have any enemies and no grudges and are at peace with everyone, but I also know through confessions that there are others who don't feel so at peace with them. Perhaps "the faults I cannot see" helps to realize "ignorance is bliss."
The effort to follow Christ is not an easy path, but as Savvas Agourides wrote, "The road to God always leads through one's neighbor."
Enmity and the chalice: think what St. John Chrysostom meant is fairly obvious and would not have prevented him, despite his having enemies, from partaking of the Lord's Supper. I remember a priest who, during the Liturgy, always added this petition: "For those whom we have made into enemies and for those who have made us into enemies, let us pray to the Lord." When St. John says let no one draw near who has an enemy, I believe he means: "Let no one draw near who has made anyone into an enemy." If someone has made us into an enemy (even if we have sought to be reconciled), then it's their problem, at least from a moral point of view. Existentially we may suffer, and suffer a lot, but it doesn't separate us from Christ.
Perhaps the willingness to suffer, which can only genuinely be for the sake of love, is what prevents us from what we tend to prefer, that is making others suffer for wrong. We make others into enemies, often for the very "best" of reasons, with the most moral outrage. The others can be "them" or it can be "us," our own outrage at our persistent moral failures.
Paul del Junco
OPF's Portland conference: The conference was wonderful! I am so glad I went. It was a blessing to spend time with these fire-bearers, or perhaps I should call them burning bushes. What an encouragement and a comfort to meet these brothers and sisters!
It was also an ideal setting. The rain forest surrounding us was beautiful beyond belief, a setting worthy of Tolkien's ents, and I suspect there was some "hrooming" outside our meetings.
But what most astonished me were the people. They spoke directly to my heart. I feel I was just where God knew I would most love to be.
Fr. Paul Schroeder opened Friday evening with a presentation, "Holy Simplicity: St. Basil the Great and the Ethic of Sustainability," that I found timely and good. He is sending his manuscript, a translation of St. Basil's work, to St. Vladimir's Seminary Press in June, and I can hardly wait for it to be published.
In our world, where less than ten percent of the people hold more than ninety percent of the wealth, surely we must see the wisdom of moving toward holy simplicity so that our daily lives may be integrated into our prayers that the earth will sustain us all.
Fr. Paul spoke of consuming what is produced locally and seasonally so that what we buy isn't mostly fuel, freight, and warehousing. He spoke of working to live lightly on the earth. While there is much to be done, we can all make a beginning and grow with the concept as we discover what is possible for us. I found his ideas motivating.
The concept of "enough," of living in voluntary simplicity, was developed by David Holden, who highlighted wisdom from the books of Proverbs, Wisdom, and Ecclesiasticus advocating this way of life. To this, he added an excellent list of quotations and suggested readings toward practical applications - managing money, doing volunteer work, recycling, defining values, and more.
The following morning, Fr. Jon-Stephen Hedges, Jill Wallerstedt, and Jennifer Ferraez presented the work of St. Brigid Fellowship, a ministry of St. Athanasius Orthodox Church to the needy in Isla Vista.
This turned out to be a helpful model worth its weight in gold. My reading group in Anchorage, Alaska had discussed beginning just such a ministry, and I look forward to sharing how the Isla Vista parish has developed a ministry to the homeless and how it has blessed them!
A slide show gave shape to their words, and a handout provides practical guidance. I also found that Jennifer would be willing to visit our church for a month and help us get started if we decide to embark upon such a ministry.
Rene Zitzloff spoke in the afternoon about beginning local chapters of OPF and community development. What she had to say acknowledged the difficulty of speaking about peacemaking in a time of war.
Our group discussion reflected the similar experiences of all - sorrow for the wartime experiences so many young people encounter, and must then live with as memories; love for them because they have chosen to sacrifice themselves for family, friends, country; sorrow because so little about the early Church's position on war has been discussed and taught in our parishes.
Many Orthodox Christians have explored basic Christian ideas on abortion and euthanasia, but few have turned to the Church Fathers or plumbed the depths of the Beatitudes for wisdom regarding capital punishment and war.
What we do need is the company and encouragement of each other while we explore the Church's teaching on the sacredness of life.
We find ourselves living in a time when the need to embrace this sacredness is urgent, and yet we stand mute as our brothers and sisters go off to war. We are all guilty, we are all wounded, and we feel compelled to seek healing.
Some chapters may find themselves in a position to carry out specific good works, and that is very good. But it is also good that the Fellowship continue and expand simply to teach, console, encourage, and strengthen its members and those who are drawn to explore and learn with us.
Rene was concerned about our Fellowship's being "all talk and no action" because we don't seem to have any specific projects that we can claim when people ask what we do.
The answer, though, is that Mother Church has her many projects; and members of the Fellowship should readily join them. We do not need a separate group, or "parachurch organization," for good works.
Fr. Paul and his wife Elizabeth decided to start a reading group using Jim Forest's book Ladder of the Beatitudes. Fr. Jon-Steven also intends to begin a reading group using the same text in Isla Vista.
We are looking forward to reading the essay Jim delivered in Volos, Greece with wisdom from the Church Fathers.
We look forward to meeting again next year to discuss how this works toward shedding light on God's messages of peacemaking and the sacredness of life.
Sally Eckert
Amnesty and abortion:I have long admired the work of Amnesty International. In recent years, however, AI reports have swung ever further to the political left. Its recent support for "abortion rights" does not come as a surprise.
We need an organization like Amnesty International to keep watch over the serious moral and social concerns attendant on international politics. It brings no joy to see this organization fall from grace. One hopes it will in due course be replaced.
There was nothing in the original intent of Amnesty International that required a leftist agenda. Why such groups eventually go to the Left is a mystery to me. A passion for the "inalienable rights of the human person" strikes me as anything but leftist.
Fr. Pat Reardon
A leftish agenda: In my old Quaker days I saw the transformation of the American Friends Service Committee into a left-wing "movement" organization that often didn't welcome actual Quakers on its staff because too often they failed to meet various standards of political/social correctness.
At the time it seemed to me that one big factor is the existence of a body of "movement professionals" - people who have made careers in the social-activism world. They all seem to know one another, move from one organization to another, network with one another.
The result is a closed group that protects its own interests and minimizes its accountability to the groups that founded and fund the various agencies.
I remember long ago a speech by an Amnesty worker who said that he knew AI was on the right track when it was being accused simultaneously of being a Communist front and a CIA front. It seems that such detachment from ideological affiliation has now been lost. What a pity.
In my opinion, the Orthodox Peace Fellowship has so far been protected from this fate by staying accountable to the Church through its advisory board and through SCOBA. I hope that if ever we start to get off course, someone in one of these bodies will call us to account.
John Brady
Letter to Amnesty:Here is a letter I've just sent to Amnesty International:
I am an admirer of your work, and would like to support you monetarily. However, recently I learned that you have changed from being neutral on abortion to the position that "women must have access to safe and legal abortion services where continuation of pregnancy poses a risk to their life or grave risk to their health."
I can understand some of the reasoning for this decision because of the painful dilemma of women who find themselves pregnant with the child of a rapist.
It also horrifies me to learn that in some countries women are denied abortion aftermath medical care, or are sentenced to death for having an abortion. A woman who has an abortion, whether legal or illegal, should be offered love, help and support, not judgment.
Nevertheless, it is hard for me accept that an unborn child should be put to death for the crime of its father (or mother).
My fear is that we are a world that too often seems to believe that salvation and freedom are ultimately found in the bloodshed of war, genocide, capital punishment and abortion. I am not convinced that these acts of violence cleanse the world or make it a better place.
My hope is that rather than working to make abortion legal, Amnesty International will focus its time, money and effort working against unjust laws and practices that condemn women while allowing men that rape, abuse, or kill to go free. There is often a double standard in the world, and wherever injustice exists it should not be condoned or ignored, but actively addressed. This is something I can and do support.
Rene Zitzloff
Amnesty hijacked: I have notified Amnesty International that I will not be renewing my membership this fall. I've been a member of the organization since 1980. I have worked with Amnesty since I was in college.
Unfortunately AI, and a number of other organizations involved in peace and justice work, have become increasingly hostile to those who disagree with them on what they view as important issues.
I've felt increasingly unwelcome in Amnesty local groups here on the US west coast, where other members view those who disagree with them on other political or moral issues as at best "insufficiently committed" and, at worst, as not really supporting human rights at all.
Had I had the power or been a member of a majority that had the power to proclaim abortion as itself a violation of the right to life, I would not have used it to do so. I am vehemently pro-life, but I don't believe that Amnesty ever belonged in that debate because there were too many decent people who disagreed on that issue. In the past, AI had the sense to stay neutral and allow people with differing views to work together.
Now I feel that "my Amnesty" has been hijacked. But there is nothing I can do about it but say so, and leave, at this point.
Catherine Jefferson
Rejected dialogue:On the Consistent Life web site, there is a fascinating report from Rachel MacNair about her attempts to engage Amnesty in dialogue about abortion. The URL: www.consistent-life. org.
Jim Forest
Fr. Georgi Chistyakov: We have received the news of the death of OPF member Father Georgi Chistyakov, chaplain of the Moscow Children's Hospital. He was a biblical scholar teaching at the Alexander Menn Orthodox University and also director of the religion section at the Russian State Library for Foreign Literature, where he organized inter-religious conferences.
Fr. Georgi Chistyakov
He was educated as a scholar in ancient history and philology, and lectured at Moscow universities. Raised in the Orthodox Church, he became a priest in 1993.
He once said in a radio interview: "I'm not in favor of early ordinations. I think all of us will agree that it is not quite right when a person who has no life experience suddenly becomes a priest. How can I teach others what I haven't yet learned myself? I think that at 22 one can become a scholar or a famous pianist, but that wisdom, that experience of pain, and that experience of some grief that one has already endured, which are all essential for a priest, are very hard to accumulate at this age."
At his church in central Moscow, Saints Kosmas and Damian, long lines of parishioners often stretched through the building to have their confessions heard by Fr. Georgi, who could be seen comforting people as they told him their troubles and confessed their sins.
It was a blessing to know him. Eternal memory!
Jim Forest
Note:If you search "Chistyakov" on the OPF web site, you will find an essay by Fr. Georgi on "Spiritual Combat Against War" that was published in our Pascha issue of In Communion in 1997.
OPF and young people:Probably the best way to quantify the Orthodox Peace Fellowship's impact on the Orthodox Church is by the number young people we're able to steer towards various forms of peaceful Christian service and vocations rather than military service.
Conversely, if our membership continues to consist primarily of those past the typical age for military service, and those who embraced conscientious objection after their military service, or as a result thereof, then we are not likely to make significant progress towards our presumed goal of helping the Church return to her peace-church roots.
Accordingly, I think that we need to have a stronger focus on drawing teenagers and young adults into the OPF fold. To do this effectively may require the formation of a OPF Youth Department. However, realizing that we're all very busy people, I propose that we start with something modest and achievable, and then allow our endeavor to evolve and grow as time, talents, resources and God's guidance permit.
I propose we start with an online youth-oriented newsletter that might later evolve into an e-zine. I would like the focus of the newsletter to reflect the focus of what the new OPF Youth Movement should be: promoting positive service to Christ and the Church. One key point that I would like to drive home to young people is this.
In the old days - and still in many places in the world - young people had no choice about their vocation. If a boy's father was a farmer, he certainly was going to become a farmer. If his father was a fisherman, he would become a fisherman, and so on. And girls basically either became mothers or they became nuns. But that's not true anymore. While the US Dept. of Labor's Dictionary of Occupational Titles contains nearly one thousand categories of occupations, the total number of specialized occupations number perhaps in the hundreds of thousands.
In short, young people are confronted with an ever-growing number of choices as to what they may do with their lives, but are they making this choice prayerfully? Are they asking for God's guidance?
Many young people end up in their respective occupations, both short-term as well as long-term (and including the military), more as a result of default than design or divine calling. But I think that we, with God's help, can begin to change this.
The logo of my proposed periodical would consist of a teen /young adult strapping on a backpack against the backdrop of a wilderness trail, and perhaps another lacing up his hiking boots which would symbolize: "...having shod your feet with the equipment of the gospel of peace." (Ephesians 6:15). The title and subtitle would be: Gearing up to Serve God.
The main theme of the periodical would be preparing and disciplining ourselves, in body, mind and spirit, for service. It would include articles ranging from personal spiritual disciplines, health, stewardship-of-the-body issues, social and emotional issues, service in the church, and long-term career and vocational issues.
While the periodical would be free, Orthodox youth could join OPF for a nominal fee.
I would suggest that one of the membership expectations would be to be involved in ongoing Christian service projects, ranging from helping with parish food-bank programs to short-term missions with the Orthodox Christian Mission Center.
The more OPF adults who make themselves available to mentor the teenagers and youth in our parishes, and serve as a flesh-and-blood link to OPF, the more effective our collective effort will be in fostering the notion of active peacemaking through peaceful Christian service and vocations.
Interested? Please let me know.
Timothy Beach
The OPF web site: As your friendly neighborhood webmaster, I wanted to write up all the new features of the In Communion site that we have added. For a site about Orthodox Christianity, it might seem strange to discuss digital issues, but technology has long been in use to carry the word of God. The printing press has morphed into wireless invisible signals broadcast over the entire planet. So just a few notes on the recent updates.
Here are several additions on the right column of the site:
Peacemaking in the Parish: Selected Articles
Note that a recent lecture of Jim's - Pilgrimage as a Way of Life - can be found on the video page.
Note also that we have updated the secure donations page: OPF membership can be renewed and donations can be made on line. Security is an issue, and thus PayPal, with its encryption, continues to be the most solid and safe option for these types of web transactions.
Now the site is able to record how many people visit. In the last few months the site has generated over 44,500 hits from countries all over the world. One of the most popular pages daily is the prayer page. Another is the section on St. Maria Skobtsova and those canonized with her.
I have noticed that despite the population of regular visitors there is an even greater user base for people who are researching issues of faith and merely come through searching for information on prayer and related Orthodox subjects, making the site a space that is offering good information. In other words, there are new people discovering the site every day.
How can you help support the OPF site? If you or your organization has a website, you can create a link to us.
In an age of mediocre content, the OPF site is special because it provides the highest quality information that creates an oasis in the wild world of the web.
That's all for now.
Greetings from Berlin.
Michael Markwick
OPF Webmaster