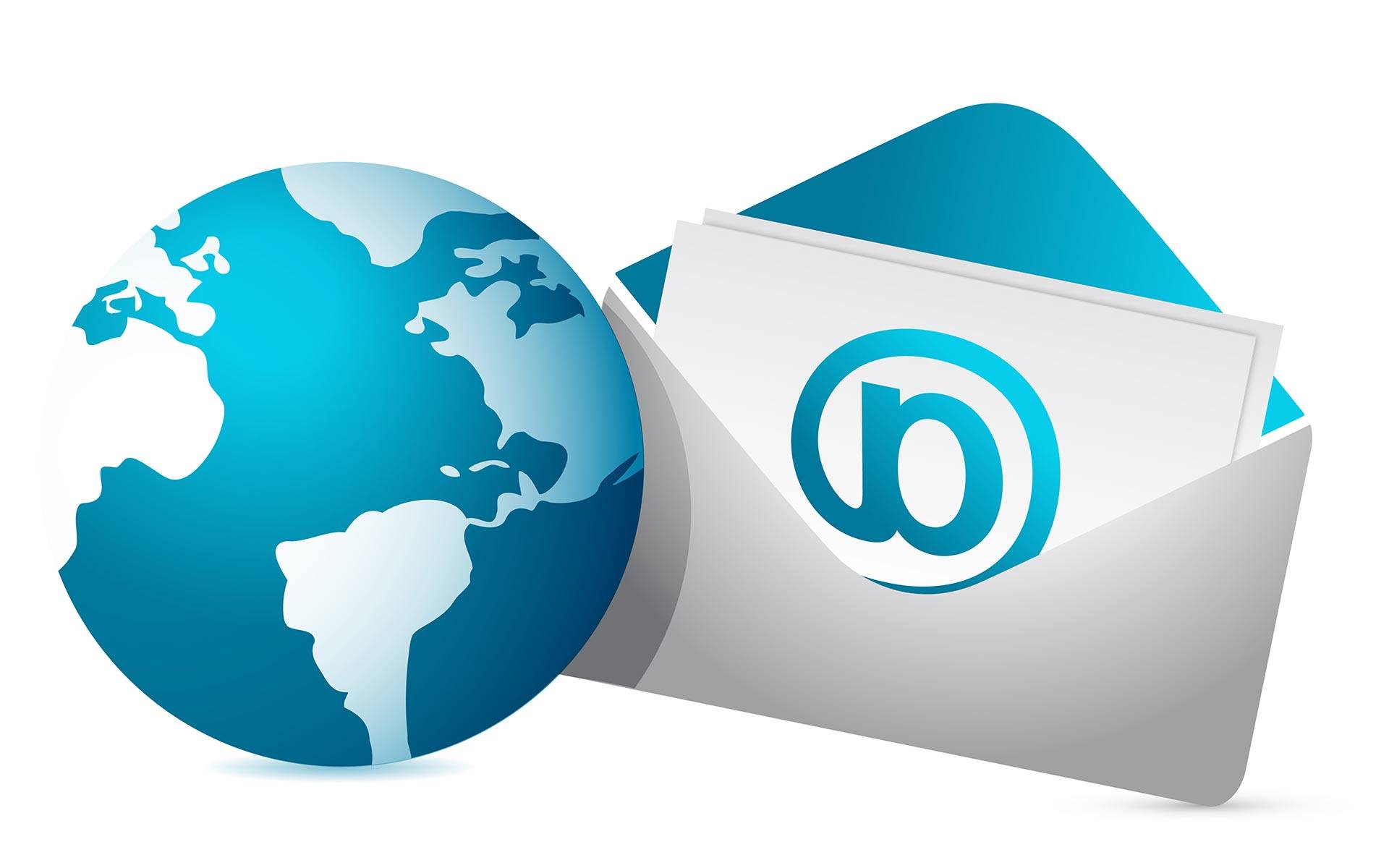 Conversations by email: Fall 2007
These are extracts from recent postings to the OPF's e-mail discussion list. If you are an OPF member and wish to take part, contact Mark Pearson markp [at] earlham.edu or Jim Forest Memories of Fr. David Kirk:
We appreciated Fr. John Garvey's article about the late Fr. David Kirk that was in the summer issue. We knew him well. He was a large, burly man whose speaking voice was surprisingly gentle but firm with a soft Southern accent. His manner of speaking also betrayed his Southern roots. Contrary to our usual linear style, he spoke by circling around a topic, as if we had all the time in the world, and he spoke in stories, delightfully entertaining but craftily pointed stories. We would wonder "Where is he heading?" and suddenly be brought up short by the aptness of the comment he was making right to the point. Though his health was failing and his energy limited, Fr. David was clearly a man who loved the art of conversation, which is, after all, a
form of communion.
After his death, the staff members and friends of Fr. David told story after story, some of them poignant with grief, others filled with humor, about him.
Two consistent themes kept repeating over and over. Fr. David had an amazing ability to forgive - to forgive repeatedly, even those who stole from him, who lied about him, who betrayed him, who were ungrateful to him. He always forgave. And he had the ability to look at others and to see in them the beauty and goodness that they often could not see in themselves.
It was clear from our conversations that Fr. David loved and was deeply influenced by Dorothy Day. He deliberately bought a plot for himself close to her grave at Holy Resurrection Cemetery on Long Island. It was fitting and touching that we were able to place a wreath from his grave on Dorothy's grave a few paces away. He recalled that during his first days at the Catholic Worker House in New York, he simply followed her around, observing everything she did closely from peeling potatoes to welcoming guests. Finally someone observed "Kirk, you don't do any work." He remarked to us that "I was determined to model myself upon Dorothy."
There is a beautiful Orthodox chapel just as you come into Emmaus House. Father David's large black cassock still hangs on a hook on the back of the door. It is a reminder that this house of hospitality was driven by a man of the cloth, and as a priestly father whose word was imbued with a spiritual dimension he attempted to empower his residents. As Albert and I spend more and more time at the house with everybody, I am aware of how fatherly he was on the earthly plane as well. Like all good fathers, he wants his "children" to do well, personally challenging and directing their potential, encouraging them to reach further than they thought they could go and making these goals possible with concrete suggestions. Today, though still without a director, they are adhering to his legacy, continuing to hold a weekly food pantry, attending classes in the city, pursuing their GEDs.
Fr. David frequently spoke about the need to recall the social justice tradition of Orthodoxy, a tradition that he observed in the ancient church fathers' adamant concern for the poor.
Fr. David had an immense love for food. He was often present in the kitchen, wondering what was cooking, offering Southern recipes and relishing Popeye's fried chicken [Cajun-style chicken fried in cayenne pepper batter] whenever he could get it.
Albert and Julia Raboteau
raboteau @princeton.edu
__________________________________________________________________________________
Fr. David Kirk web site:
I'm excited to announce the online version of Father David's archive: www.fatherdavidkirk. org. This first release represents a small portion of the content that will eventually be hosted on the site. I envision this website to be a collaborative effort from many of Father David's friends. Please send photos, letters, etc. that would enhance the archive.
Kirk A. Barrell
kbarrell @flash.net
__________________________________________________________________________________
Orthodox-Jewish relations:
I have been involved in Jewish-Christian Relations for over thirty years, the last twelve in and with the Institute for Jewish-Christian Understanding at Muhlenberg College in Pennsylvania - www.muhlenberg.edu/cultural/ijcu/ - where for two years I edited an online preaching resource called Other Images.
One of the problems in Orthodox-Jewish relations is that we do not use the same lectionary as the Western churches. Catholics, Lutherans, Anglicans, and others use a three-year lectionary. Resources such as the one I edited are not as relevant as they could be for Orthodox usage, since they are based on the cycles of the Revised Common Lectionary. The principle, however, remains solid: the commentators offered resources for preaching the texts from a Jewish perspective and with suggestions for Jewish sources, i.e. Talmudic and rabbinic writings and tales. The point of the series was not to offer alternative interpretations so much as it was to enrich preaching through the inclusion of resources from our mothering faith.
Short of such resources, let me offer some suggestions:
1. Pray to be delivered from anti-Semitism and anti-Judaism, which are two different prejudicial patterns, which overlap but can work in a person's heart separately. Repent of the failures of understanding in your own life and resolve, with God's help, to move forward into a new day of interfaith understanding and peace.
2. Hook up with a center that works in Jewish-Christian relations, should you be fortunate enough to live in such an area; short of that,
3. Forge a working relationship with a local synagogue and rabbi. Most rabbis offer Torah study as a regular part of their ministry in their congregations. It can be very useful to spend some time in such a group to discover how Jews hear scripture.
4. Discover some of the many written resources on the market to enable Christians to locate Jesus Christ in his historical setting as a Jew. The writings of Geza Vermes and James Sanders do this well, from a Jewish and a Christian perspective.
5. Understand that Christianity is always tied to Judaism and begin to think from that perspective. The "New Testament" is based on the "Old Testament." Much of the New Testament is puzzling if you don't understand the Old Testament background, beginning with the concepts of sacrifice that surround and inform the figure of Christ.
6. Connect with one of the main online resources in Jewish-Christian relationships, for example http://www.jcrelations.net/en/.
Fr. Gabriel Rochelle
gabrielcroch @aol.com
__________________________________________________________________________________
Amnesty and abortion:
Despite pleas from many supporters, Amnesty International has now adopted a new policy which ignores human rights documents it has historically advocated for. The UN Declaration on the Rights of the Child states that every child "needs special safeguards and care, including legal protection, before as well as after birth." AI has stated that abortion should be decriminalized and the governments should see that there is access to it in particular cases. While it maintains its previous stand against blatantly forced abortions, the pressures that coerce and abandon women to abortion have been ignored. AI decision-makers appear unaware that women who have had abortions make up one of the largest constituency groups of the anti-abortion movement.
The AI International Executive Committee took this action despite indications that substantial numbers of members disapproved. Internal polling in AI's U.K. chapter showed a plurality against it. The results of an on-line vote of members in the United States last Fall have yet to be announced. A member who tried to leaflet other members on this issue at the U.S. national conference on March 24 was barred, and when she asked if she was being censored, she was told yes. For more details and documentation, see www.consistent-life.org/ai.html.
Rachel MacNair
__________________________________________________________________________________
We've got a date!
A date has been set for the kidney transplant operation: October 31st. Nancy is the donor, I'm the recipient. We don't yet know how many days we're going to be in the hospital, but we'll at least be able to start making definite plans for help here at home. By the way, November 2 is my 66th birthday - and our 25th anniversary. We'll be celebrating in the hospital! Please keep us in your prayers.
Our daughter Cait has helped us set up a blog re the transplant:
http://ataleof2kidneys.blogspot.com.
Jim Forest
jhforest @gmail.com
__________________________________________________________________________________
A compromised hierarchy?
In Exploring the Inner Universe, the Romanian Orthodox priest, Fr. Roman Braga, says that when they were in prison they would pray that the hierarchy would "do something" to keep the churches open. While he has referred to the hierarchs as "weak," he didn't condemn them. As he wrote:
"When we were in prison we used to pray for the hierarchy, hoping that they would do something to keep the churches open. I do not know the difference between the hierarchs under the Communist regime and St. Genadius the Scholar, who, when Constantinople was conquered by Mohammed II, signed the great compromise not to ring the bells, not to have processions on the streets with holy relics, not to have services outside the church building - and he is a saint in our calendar. Our hierarchy, though, who managed to keep all the churches open during the Communist occupations are blamed and condemned. What is the difference between one situation and the other? I strongly believe that if the Sacramental life of the Church was guaranteed by the hierarchy during the Communist regime it was the Spirit of God which worked through them. What is more important than to save this Sacramental life, which is in fact the salvation of the people?"
About the Church confessing faults under Communism: I think we have no ground to judge what that was like. What Fr. Roman said is accurate: in other ages, people were called saints who found a way to live and keep the Church alive under oppression. It's not our place to judge, decades later, from our comfortable armchairs. We have no idea what they suffered. It's a place for us to be humble. I'm sure there were tragic injustices, but it's really not our place to judge. We could never gather adequate information, if nothing else.
Frederica Mathewes-Green
frederica @aol.com
__________________________________________________________________________________
Betrayal:
Does a priest's betrayal of others invalidate the sacraments? I have had some experience with this question, in that our former priest did betray people close to me, and it led to our family's leaving his parish - in part because of the prospect of accepting communion at the hands of a "non-priest" as we have come to see him.
I know this may not be good theology, but there is something very problematic about a person who is too flawed and is continuing to administer holy rites, isn't there? Would a priest who abused your son be a person from whose spoon you would comfortably take wine and bread? Forgiveness is another issue; I accept that forgiveness of that man is a duty and pray for the grace to do that. But we are talking about a special relationship when we talk of the church's mysteries.
Having said that, I suppose I do not believe that the sacrament is itself invalidated, because it is a gift from God, who can use any instrument He chooses; but still....
Alex Patico
alexanderpatico @aol.com
__________________________________________________________________________________
The hand of God:
I've spoken to Fr. Roman several times through the years. I suspect he would see the hand of God in everything. I vividly recall his thanking God for the Communists who imprisoned him, as that imprisonment formed him a monk.
I'm not sure of my personal reaction to a priestly betrayal, although I know all priests are sinners. I rather think that just as one would leave an abusive father, one should also leave an abusive priest, yet that doesn't make him less of a father in the process. Just as parental rights can be terminated, so too can canonical "rights" (using the term loosely) be terminated, resulting in the recognition legally that the paternal relationship no longer exists.
Marty Watt
marty @wattfamily.org
__________________________________________________________________________________
Purity of faith:
I wonder if there are different meanings of the word "sacrament" in this exchange. I take Father Roman to refer to the fact that the churches were kept open and thus access to the sacraments continued when he speaks of saving the sacramental life. Betrayal of individuals is of course a serious issue, but the fact that a priest or hierarch betrayed any number of people would not of itself invalidate the sacraments in any sense, would it? I suppose an analogy (and forgive me for this) might be the way in which members of armed forces salute the rank, not the individual.
A priest or hierarch in good standing remains a priest or hierarch, no matter how wicked or venal we may believe him to be...
The purity of faith is God's gift, I think, and precious little to do with our efforts.
Alasdair Cross
alasdairx @mac.com
__________________________________________________________________________________
Valid sacraments:
I think maybe two things are being mixed up in this conversation. Obviously an abusive or otherwise immoral priest ought to be deposed or removed from the parish, or at least disciplined in some appropriate way, and the Church is clear about this in its canons. But the question of "validity of the sacraments" - to use a very Western phrase - is different. Suppose your priest, unknown to you and your fellow-parishioners, has secretly been a gross sinner for 20 years - say, abusing children. (Not unheard of, as we know.) Does that mean that for 20 years you haven't actually been receiving the life-giving Body and Blood of Christ at the chalice? God forbid. Of course you've truly been receiving the Eucharist, otherwise your whole life in Christ would be damaged, unknown to you and for reasons you knew nothing about.
John Brady
hamartolos @gmail.com
__________________________________________________________________________________
Not passing judgment:
It's just not possible for us, remote from the people and pressures and events during the Communist persecutions of Christians (among others!) in the last century even to have any opinion about the actions of churchmen and lay believers alike - let alone pass moral judgment on them.
For myself as an old celibate monk, I think it would be relatively easy for me to take torture and death (which is coming soon for me, anyway) rather than to collaborate with the enemies of Christ or compromise the Church.
But if I were a 35-year-old married priest with a wife and family, and the commissars said that I'd have to cooperate with them or they'd torture my kids and prostitute them and my wife - or worse - I can't say for sure what I'd do. I just don't know.
I can make choices only for myself at the same time as I'm obliged to protect people who depend on me, and that remains just as true in both theoretical scenarios. I might choose a martyr's suffering and death for myself, but I have no authority to co-opt anyone else's choice either way.
If the Lord gives me strength to remain faithful to him as a monk and a Christian, and if my example then inspires my spiritual children, friends, and acquaintances to follow me to martyrdom - well, wonderful! And glory to God!
And if as a married man (priest or not) my wife and children were to do the same - well, wonderful! And glory to God! But that would be up to them.
Monk James Silver
frjsilver @optonline.net
__________________________________________________________________________________
Dr. John Boojamra:
I notice that Dr. John Boojamra was a founding member of OPF. I have been doing extensive research on education within the Orthodox Church, and have been thick in his book Foundations for Christian Education for probably two years now. I have been frustrated by the lack of biographical information available on him that would help me understand him more as a person as well as a scholar and laborer of the Lord. Does anyone know of a biography or other resource that could help with this?
Today, I printed a short bio written by Bishop Basil upon Dr. John's departing, as well as Jim Forest's text on the history and mission of OPF, which I see contains some references. I'm looking for something with dates listed for significant transitions in his life and work, the wheres and whens. Thank you for any help!
Seraphima Sierra Butler
St. Athanasius Church
Santa Barbara, CA
sbutler @westmont.edu
__________________________________________________________________________________
A good man:
I had classes with him at St. Vladimir's He was a good man and very principled. Some of his ideas about education in church were a little impractical (like that we could preach with blackboards). But I remember him having a strong sense of economic justice and a strong concern for kids' psychology (e.g., he had grave reservations about bringing gay issues into the psycho-sexual confusion of the high school he worked in as science teacher). He was deeply wounded by his wife's premature death. I ran into him when he was traveling for some talk or something when we were living in San Francisco Bay area, and found him searching for a church kid he knew from out East who was in some sort of trouble. A good man!
Fr. Elijah Mueller
elijahnmueller @sbcglobal. net
__________________________________________________________________________________
A new OPF treasurer:
We have a new treasurer for OPF-North America, Amber Raggie. Many thanks to Elizabeth Tutella, who has been our treasurer for the past three years.
Amber is a member of All Saints Orthodox Church in Raleigh, North Carolina. Her career has included archaeology, museum management, web site design, nonprofit administration, and web analytics. She joined the Orthodox Peace Fellowship in 1998 and is thrilled to have the opportunity to contribute her time and bookkeeping talents to the organization.
OPF's new address is North America:
Orthodox Peace Fellowship-North America
PO Box 6009
Raleigh, NC 27628-6009
Sheri San Chirico
sherihopesc @yahoo.com
__________________________________________________________________________________
OPF group on Flickr:
A web site for OPF-related photos now exists: www.flickr. com/groups/opf/. Suggestions, photos, comments are all welcome.
Peter Brubacher
phool4xc @gmail.com
From the Fall 2007 issue of In Communion / IC 47