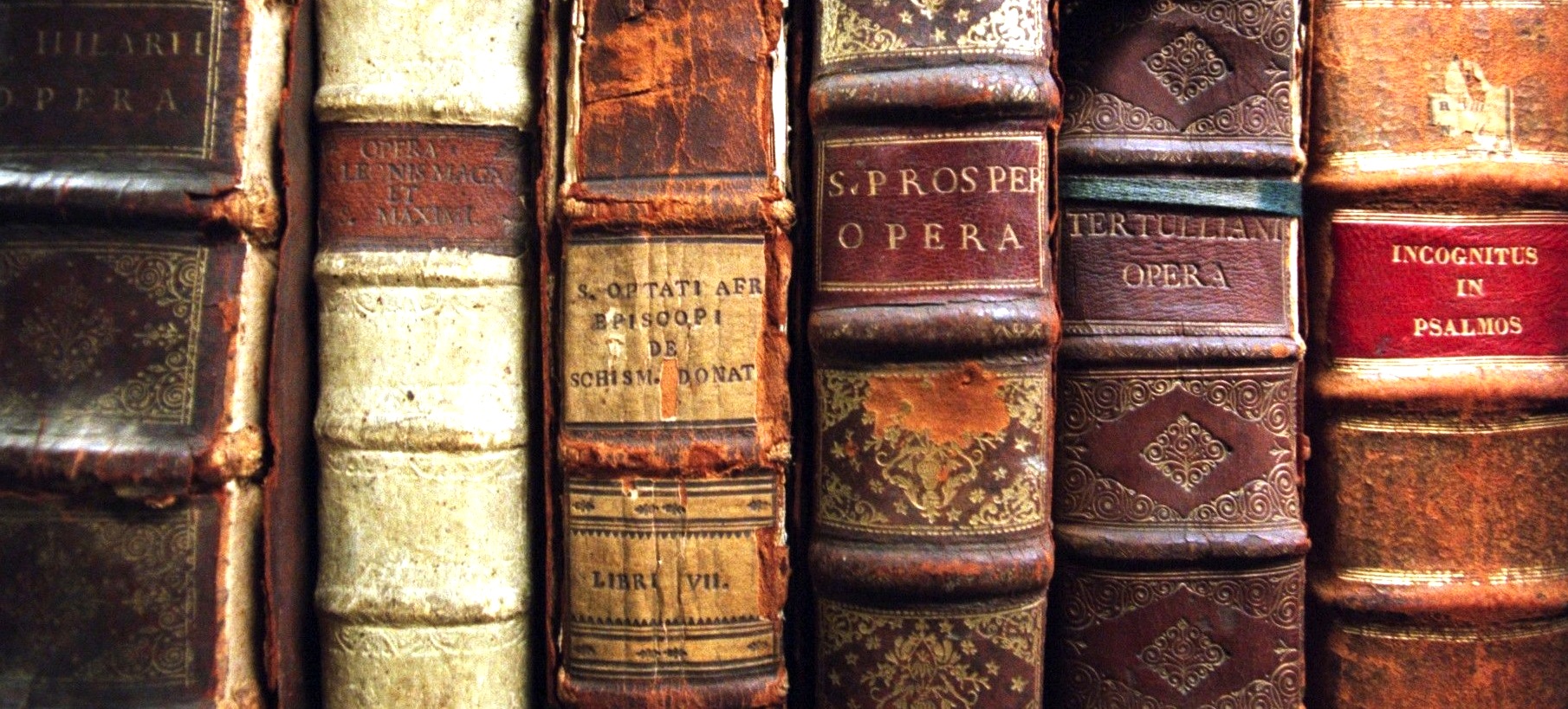 Recommended Reading: Summer 2008
His Broken Body
by Fr. Laurent Cleenewerck
Euclid University Consortium Press; 438 pages, $33.50
Not often is a book published which has the potential to serve as a catalyst for history-making events. His Broken Body: Understanding and Healing the Schism between Roman Catholic and Eastern Orthodox Christians may have that potential. Certainly it will make a book that will greatly help any Christian who is saddened by the disunity of those claiming ancient and apostolic Christian roots.
His Broken Body tells both sides of the story in a comprehensive manner. New light is shed on a multiplicity of concurrent, and competing, early church viewpoints and practices such as Eucharistic vs. universal ecclesiology and Petrine succession not only in the bishop of Rome, but in every bishop. There is also the fascinating concept of the "Church as Hologram."
For many readers, seeing this material for the first time will be an epiphany. It was for me. I know of no other single source that addresses so much in one volume. I've had to dig for years through both Roman Catholic and Orthodox resources to gain even a small portion of what is made available in His Broken Body. Both uncritical ecumenists and unyielding traditionalists will likely be surprised to find controversial topics addressed in such a balanced, truthful and faithful way.
Fr. Laurent's style is almost conversational, yet rigorous: outstanding both in its directness and charity, sticking to the point like a laser, irenic in its approach. It's an example of "speaking the truth in love."
Fr. Laurent helps us understand the Church as it understood itself during the first millennium, with all its glory (and shame), in unity (and schism), replete with concurrent differences and agreements.
Not everyone will agree with Fr. Laurent's conclusions and perspectives, but his analysis will be hard to fault and his obvious desire to move in a forward direction with concrete steps is worthy of admiration and emulation.
- Darrin Roush
Recovering the Icon:
The Life and Work of Leonid Ouspensky
by Fr. Patrick Doolan
St. Vladimir's Seminary Press, $33
Few people did so much to recover the understanding of classic iconography and the theology of icons as Leonid Ouspensky. Thanks to Fr. Patrick Doolan, we now have an excellent introduction to Ouspensky's work in a superbly illustrated book, with the added benefit of a biographical essay by Lydia Ouspensky.
In his youth in Russia, Ouspensky despised the Orthodox Church. Going from village to village preaching atheism, the future iconographer entered houses and threw out the icons he found within. In 1918, he joined the Red Army. Captured by White forces, moments before execution by a firing squad, his life was saved by a compassionate colonel. His attitude toward bloodshed was soon after transformed by being witness to the execution of an unarmed captive. "Brothers," said the man to those who were his killers, "what are you doing?" Ouspensky, his wife writes, "afterward remained unconditionally intolerant throughout his life to the killing of any living creature."
Like so many other Russians fleeing the disaster of revolution, Ouspensky later settled in France, first working in a coal mine. Later, following study at an art school, he made his living as a commercial artist. Interest in icons opened the doorway to baptism. In time his love of icons became so compelling that icons became his life's work. Iconography had been in decline since the seventeenth century. By careful study of representative ancient icons, Ouspensky set out to rediscover an all-but-lost tradition and its methods. His icons are now renowned throughout the Orthodox world.
For more than four decades, Ouspensky taught iconography in Paris to pupils who came from many countries. Each student heard his humble admonition: "The old icons are the best teachers." An icon was not an aesthetic creation, he taught, but a vision in lines and colors of the Divine World, and it pervaded, conquered, and transfigured the fallen world.
"If you want to know Ouspensky," Metropolitan Anthony of Sourozh writes in the book's foreword, "stand in silence a long while before an icon of his."
Fr. Patrick Doolan, himself a well known iconographer, was one of Ouspensky's last students. He oversees the icon workshop at Saint Gregory of Sinai Monastery in Kelseyville, California.
- JF
Questioning God
by Fr. Ted Bobosh
Light & Life Publishing, 210 pages, $18
Fr. Ted Bobosh has written a verse-by-verse meditation on the first three chapters of the Book of Genesis, chapters which he sees as foundational to Christian theology.
Here is an extract concerning the Adam and Eve passages in Genesis:
"For the first time in Genesis, God finds something 'not good' - man is alone. A flaw in God's paradise? Hadn't God foreseen this? Did he assume he was to be Adam's partner? .... [And so Eve is created.] .... But when it comes to making a 'helper fit for man,' the Lord does not once again go to the ground but rather takes part of the man to form the woman. To do this, God has to put the conscious being into unconsciousness. The woman like the man was especially created.... God does not consult with Adam or get Adam's approval. God takes the initiative, the man is passive. The woman is made to share Adam's life and to be his helper.... [But] clearly being a helper does not imply inferiority. Woman is a helper equal to man.... The solution to man's problem [his aloneness] is found in man, not in the stars.... Each human since Adam is really brought forth from the side of humanity - from humans who already exist. We are dependent on one another.... Each human conceived is a fit helper for other humans and each has a God-ordained role in the universe... We each are bearers of the image of God, having a soul where God's own breath interacts with our physical nature."
Digging in the rich soil of Genesis, and drawing deeply from the writings of the Fathers, Fr. Ted has produced a book which cannot help but deepen the reader's appreciation of the primary stories on which our tradition has its foundations.
- JF
Summer 2008 issue of In Communion / IC 50