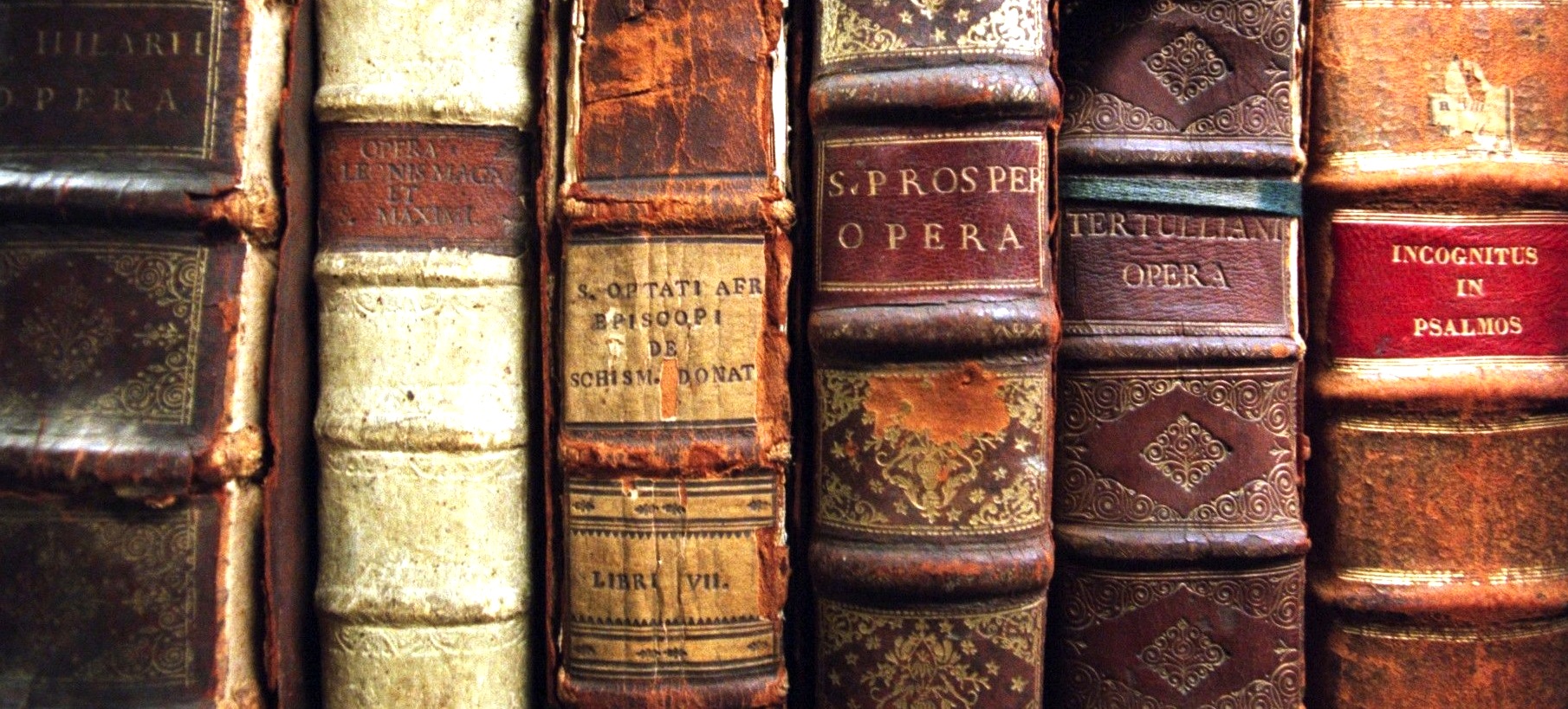 Recommended Reading: Fall 2008
Dimitri's Cross:
The Life of St. Dimitri Klepinin
by Hèléne Arjkovsky-Klepinine
Conciliar Press, 189 pages, $17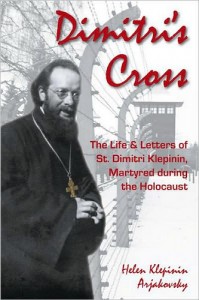 In February of 1943, Father Dimitri Klepinin, a 39-year-old Orthodox priest, was arrested by the German occupiers of Paris for issuing false baptismal certificates to Jews, an action he had performed time and again without hesitation, though well aware of the dangers involved. A year later he died at Dora, a German concentration camp known as "the Man-Eater." His final action, done with the help of another prisoner as he was too weak to do himself, was to make the sign of the cross.
Before his arrest Fr. Dimitri worked side-by-side with Mother Maria Skobtsova at the house of hospitality she had founded in 1933. After the German occupation began, the community turned much of its attention to Jews and all others who were in danger.
While undergoing interrogation at the Gestapo headquarters in Paris, Fr. Dimitri was asked, "How dare you talk of helping those swine [the Jews] as being a Christian duty!" Fr. Dimitri responded by holding up the cross hanging over his cassock. "Do you know this Jew?" The Gestapo officer instantly struck Fr. Dimitri on the face. "Your priest did himself in," he said afterward. "He insists that if he were to be freed, he would act exactly as before."
Fr. Dimitri along with Mother Maria, Yuri Skobtsov and Ilya Fundaminsky were glorified by the Orthodox Church in 2004. Their icons are now found in many churches, but only now has a detailed account of Fr. Dimitri's life become available to the English-speaking world.
Some of the most memorable stories concerns small moments of family life for example how Fr. Dimitri was so distressed when his daughter banged her head on a corner of the kitchen table that he nearly sawed off all four corners of the table in order to prevent future injuries. Only his wife's intervention saved the table from ruin.
Hèléne Arjkovsky-Klepinine last saw her father when she was a child of six. In preparing this account of his life, from childhood in pre-revolutionary Russia (he was born in 1904) to his martyrdom 40 years later, she has sought out many who knew him well and even found a few witnesses who were with him at the Dora concentration camp. It is a story of remarkable constancy in caring for others, from his wife and children to each stranger at the door. Fr. Dimitri is among those saints who can be described as "a man for all seasons."
The final section of the book consists of Fr. Dimitri s letters to his wife from his initial confinement until no more letters were allowed. In them, the reader meets a priest whose reliance on Christ was absolute and love for his neighbor excluded no one. His humility was profound and his courage never wavered. JF
The Life of Saint Martin
text by Verena Smith
color illustrations by Emile Probst
Seattle: St. Nectarios Press, 24 pages
There are quite different ways of looking at history. The dominant one is to regard it in terms of wars and warriors and the clash of civilizations. Another is to focus on the lives of the saints, who, by living Christ-revealing lives, help us to better understand what it means to follow Christ. The one route centers on power and bloodshed, the other on conversion. For those of us trying to follow Christ, one of the ways the Church helps us is by remembering the great saints and retelling their stories.
Would that there were more children's few books about saints, but here is one of them a life about a saint of the fourth century, Martin of Tours.
So important was Martin's role in the conversion of Europe to Christianity that to this day, in several European countries, the eve of his feast day, November 12, is still the occasion of festivities, especially processions of children carrying lanterns as they go from door-to-door singing St. Martin songs in exchange for gifts of fruit or candy. The idea behind the tradition is that St. Martin should make all of us more generous.
In some towns and cities, a man dressed in a Roman officer's uniform and riding a white horse leads a parade of lantern-bearing children and their parents. The man of horseback represents, of course, St. Martin, dressed as he was in the period before his baptism. The great event in his early life was to notice a freezing beggar at a city gateway and to cut his officer's cape in two, giving half it to the man in need. It's a scene represented in countless carvings, paintings and stained glass windows, especially in churches and monasteries bearing Martin's name. That same night, Martin had a vision in which he realized that the man he helped was none other than Christ.
The other important story from Martin's younger life occurred soon afterward, when he refused to take part in a great battle that was due to begin the next day. "I am a soldier of Christ," he told Caesar. "To fight is not permissible for me." Accused of cowardice, Martin offered to stand before the opposing army unarmed, but instead was put in chains for his disobedience. When the opposing army instead chose not to enter into battle, Caesar saw this as a heavenly sign, freeing Martin and granting him a discharge.
Martin was still a catechumen at the time, but soon afterward was baptized, became a monk, and eventually was conscripted by local believers to become the bishop of Tours in France. It was a fate Martin tried to avoid, regarding himself as unworthy. He went into hiding, but the noisy geese with which he took shelter gave him away. (Poor geese! In Austria, Germany and France, many of goose are roasted on St. Martin's feast day.)
While this brief account of St. Martin's life leaves out some of my favorite details of his life (the reason Martin left the army is not made clear), nonetheless the book will open a door for any family in which it is read. The illustrations are excellent and the story told in an engaging way. JF
The Hermit, the Icon, and the Emperor: The Holy Virgin Comes to Cyprus
by Chrissi Hart, illustrated by Niko Chocheli
Conciliar Press, $17
Chrissi Hart tells the story of how an icon of the Mother of God, painted by the Evangelist Luke, journeyed from a palace in Constantinople to a remote hilltop in Cyprus, where it remains to this day as part of the iconostasis of the monastery church of Kykkos. It's a tale that begins with the song of a cuckoo and involves a resolute hermit, a governor stricken with paralysis, a princess close to death, and an emperor whose greatest treasure is the icon painted by St. Luke. Niko Chocheli's vibrant illustrations bring the story to life and will give many young readers their first glimpse of Byzantium. The story also introduces the realization that some dreams are God-given.
It's a book that will engage both children and their parents and no doubt will inspire more than a few readers to make their way as pilgrims to the Kykkos monastery on Cyprus. -JF
The Uncreated Light
by Solrunn Nes
Eerdmans, 187 pages, $25
The Uncreated Light is centered on the Gospel accounts of the Transfiguration, as rendered in four representative portrayals spanning the 6th through the 15th centuries, and supplemented by four other works.
The book is also a statement about the human person in his relation to God. One can find the key to Nes's thesis in this: "Theosis [deification] does not imply that the difference between the divine and the human is erased. On the contrary, greater likeness with God will make man more human since the deified man has developed his God-given potential. ... Iron which is heated by fire is still iron, but is different from cold iron in that it can be formed." The point is that the human person is not made to vanish in his encounter with God. Nothing of the truly human, including personal identity, is left behind, but is taken up and made more fully itself in communion with the deifying Christ human iron infused with divine fire.
While Nes does what most art historians do, her book is theological in a way that art history books rarely are. She interprets her examples through two theological controversies: 8th-century iconoclasm and the 14th-century hesychasm. Without a grasp of the relevant theology, one misses so much that is vital to the iconography itself.
The three-part structure of the book ascent, vision, and descent assumes the shape of the Transfiguration accounts and, by extension, the eastern-patristic path of the mystical journey. Nes shows how the various depictions themselves elucidate the Incarnation, the glory of the Cross, eschatology, and human deification.
The highest compliment I can pay Solrunn Nes's book is that it induces one to pray and to conceive a desire for the True Beauty objectively reflected there.
Fr. Addison Hart
Violence and Christian Spirituality: An Ecumenical Conversation
by Fr. Emmanuel Clapsis
Foreword by Patriarch Bartholomew I
ISBN: 9782825415054
WCC Publications, 329 pages, 35 francs
For those who wished they might have attended the conference on violence and spirituality held in 2005 at the Hellenic College and Holy Cross Orthodox School of Theology, it's not too late to at least listen in. Fr. Emmanuel Clapsis, Professor of Dogmatic Theology at Holy Cross, has gathered together all the papers that were presented and also included transcripts of a panel discussion on domestic violence. The topics include Christian witness in overcoming violence, religious freedom, forgiveness and reconciliation, the saints as models of Christ's peace, and nonviolence in the Orthodox tradition.
❖
Fall 2008 issue of In Communion / IC 51