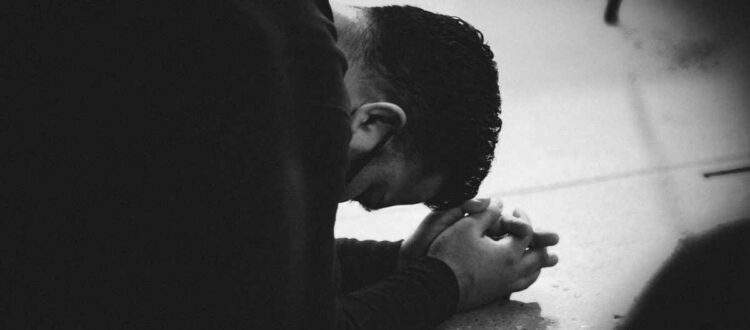 A Prayer Campaign for Peace Between Russia and Ukraine
A Prayer Campaign for Peace Between Russia and Ukraine
In times of great fear and rumours of war, such as these are, discussions of war seem unavoidable. Nonetheless, we wish to take a moment to speak about peace.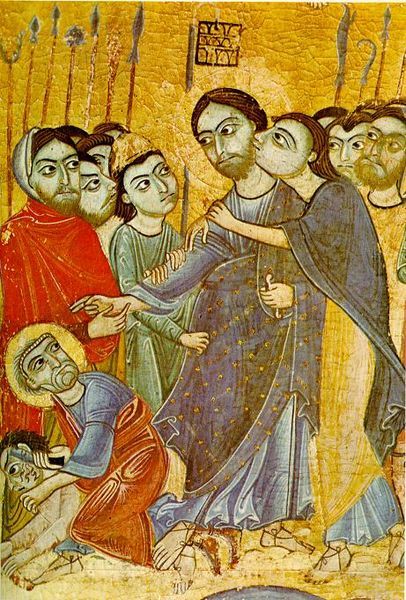 We worship Christ, the "Prince of Peace," (Isaiah 9:6) whose birth was announced with the doxology "Glory to God in the Highest, and on Earth peace, good will towards men" (Luke 2:14). Christ instructed his followers in peace telling them to "be at peace with one another" (Mark 9:50) for "by this all will know that you are my disciples, if you love one another" (John 13:35). Christ blessed the peacemakers "for they shall be called the Sons of God" (Matthew 5:9). Before his crucifixion he again gave a blessing, "My peace I leave with you, my peace I give unto you," (John 14:27) and his last prayer for his followers was that his disciples, and those who come after them "may be one" (John 17:21).
The great teachers of our Church confirm this calling to peace. St. Gregory Palamas preached,
I come to you now and preach peace above all and towards all… become sons of peace, sons of God. He is your peace "who hath made both one, and hath broken down the middle wall of partition" (Eph. 2:14), abolishing enmity by His Cross...The whole work of His coming is peace, for this He bowed the heavens and came down…(Homily 58)
"Nothing is so characteristically Christian as being a peacemaker," says St. Basil (Letter 114). And elsewhere he says "he who seeks peace seeks Christ… Without love for others, without an attitude of peace towards all men, no one can be called a true servant of Christ" (Letter 203). Of Christianity, St. Clement says "peace is the aim that has been proposed to us from the beginning" (Letter to the Corinthians). Peace is one of the Divine Names according to the Dionysian corpus, while St. Gregory of Sinai declares that "God is Peace" (On Prayer).
St. Gregory the Theologian wrote urgently in his Second Oration on Peace of the duty that all Christians have to be peacemakers.
Beloved peace, my preoccupation and my glory–we hear that it both belongs to God and characterizes God, represents in fact the very essence of God, as the scriptural expressions, The Peace of God, and the God of Peace, and he is our peace, attest, though this is not the way that we honour him! Beloved peace, the blessing celebrated by all the preserved by few, how did you abandon us for so long now?... Horrible are what we both see and hear in our own day too: regions depopulated, casualties in the thousands, an earth groaning under the weight of blood and corpses… There is nothing worse than peace put to flight…. But if someone asked us, what is it that you worship and respect, we should readily reply, love, for in the Holy Spirit's own words our God Is Love. This is in fact the name that God cherishes above all others. What is the sum of the Law and the Prophets? This is the only answer that the Evangelist would accept. Why in the world then do we, the disciples of love, hate one another so? Why do we do disciples of peace engage in wars which do not admit of treaty or truce? (Oration 22)
Without a doubt, it is the duty of every Christian to work for peace. Whatever other duties one may have, as a politician, as a member of a given nation, if one is a Christian then one is a disciple of peace.
We know that many in our Church are anxious and afraid. Some are angry, or worried, or uncertain about what to do. It is our conviction that Orthodox Christians everywhere can join in prayer for peace and may find a way to be a peacemaker in their own contexts and lives. We wish to remind our fellow Orthodox Christians that whatever our other duties, obligations, or concerns, that we are here to do Christ's work and that the outcome of that work is not up to us, but is under the providence of God. We hope that all Christians involved in this conflict, and all other conflicts, may find their way to peace. As St. Seraphim of Sarov famously said, "Acquire a peaceful spirit, and around you thousands will be saved."
At times war may seem inevitable. Present conflicts may seem unavoidable. While sometimes this may be true, we pray that now is not one of those times. We pray that the people of Ukraine and Russia, and all other people of the world can coexist in peace and prosperity. We recognize that those affected by conflict know the conflict most intimately and that peace cannot be imposed from the outside. Nonetheless, we wish to remind our fellow Christians that peace also cannot come without Christ, and that as Christians it is for peace that we must work. We pray that the leaders of Russia, Ukraine, and the other countries of the world to gather in peace and in dialogue, and that there will be no violence. However, we recognize that peace is far more than the absence of violence, and that when violence comes it is the result of decades of unresolved conflict. As such, we recognize that peace is a long term project, a project worthy of our full devotion and attention. We pray that true peace will come to those in need. We pray for the avoidance of any war in which humans kill one another, for this is a betrayal of our common humanity, created in the image of God, who is Love itself. For Christians to kill Christians is a still deeper betrayal of all that we believe in. We ask and beg the Church and all Christians to join us in our prayers for peace.
With these prayers in mind, we offer a Moleben for Peace. We will be praying this Moleben that God may work in us and in the world to resolve these earthly difficulties. We hope that all who read this statement will join us in these prayers.