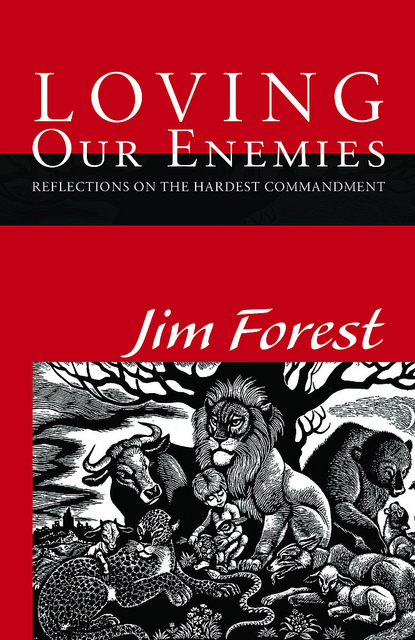 Love of Enemies at St. Nicholas parish
by Nancy Forest-Flier
There are lots of new faces attending Sunday Liturgy these days at the parish of St. Nicholas of Myra in Amsterdam, and many of them are Ukrainian refugees who have found their way to us. Some of them may have heard that our church left the Moscow Patriarchate back in March and switched to the Ecumenical Patriarchate, so we may not seem so threatening. The most visible is the priest Fr. Oleg, who fled Ukraine with his wife and daughter and now lives in a nearby asylum-seeker center. Fr. Oleg is now serving at the altar with our four other priests.
But there are many others whose names and stories we don't know. Some are living in asylum-seeker centers and some in the homes of parishioners. I met one such family recently when I visited my church friends Elena and Yuli Nazarov, who live in Delft. They have taken in a family of six, a monumental act of hospitality that simply awes me.
Obviously these are folks who are suffering. The parish set up a committee shortly after the war broke out to collect basic practical necessities like clothing, toys and baby items. But the psychological and spiritual suffering is also acute, and one of the biting questions that keeps arising is this: How can I love and forgive my enemy? One of our priests, Fr. Hildo, decided to organize a parish discussion to address this important and difficult problem. He asked two parishioners to share their own stories of living through recent wars, and he also asked me to read some passages from Jim's book Loving Our Enemies: Reflections on the Hardest Commandment. I was happy to do so.
The gathering was held two weeks ago in the coffee room of the church after Liturgy. Most of the people there were new to me. There were translators present who could translate from English and Dutch into Russian, and vice versa. The meeting began with my reading. In introducing the book, I explained that Jim was my husband who had passed away a month before the war broke out, but that his whole life had been devoted to peacemaking. Jim had no patience with pious platitudes when it comes to loving our enemies, I said. In his book he wrote, "Love of enemies is not our default setting. It's a hard teaching, as hard for me as it is for anyone. Our natural inclination is to hate those who have done us harm or seem prepared to do so." Then he told a story of an experience he had had on one of his trips to Russia shortly after the fall of the USSR:
"When I recall people I've had the privilege of knowing who exemplify love of enemies, I think of Russians I met in the 1980s when I was writing the first of two books about religious life in the Soviet Union. Meeting and interviewing hundreds of Christians, often people who had close relatives who suffered and died in the prison camps of the Gulag, not once did I meet anyone who exhibited hatred or sought vengeance.
"I will never forget a conversation I had one evening with a priest, Father Mikhail, in the town of Novgorod. It was 1987. Mikhail Gorbachev, now in his second year as Soviet head of state, had brought religious persecution to a halt. I asked Father Mikhail, 'Aren't you surprised?' 'Not at all,' he replied. 'All believers have been praying for this every day of our lives. We knew God would answer our prayer, only we did not know when. I am only surprised that our prayer has been answered while I am still alive.' 'Still,' I said, 'surely you must hate those who caused so much suffering and who killed so many.' 'Christ does not hate them,' Father Mikhail answered. 'Why should I? How will they find the way to belief unless we love them? And if I refuse to love them, I too am not a believer.'"
He wrote about what Christ meant by loving our enemies and about the power of fear. He also had some very practical advice about keeping an enemies prayer list: "'But I say to you love your enemies and pray for those who persecute you' (Matthew 5:44). In a single sentence Jesus links love of enemies with prayer for them. In fact, prayer is the essential first step without which love of enemies would hardly be possible. … Prayer that doesn't influence your own actions means little. Why should God pay attention to a prayer that has little or no influence on your own behavior? What steps have you taken to change relationships with those on your list? Have you talked to others who might help or intervene in a constructive way? Can you imagine what you could do that might help bring an end to any of the enmities you have listed? What can you do that might help convert enmity to friendship?"
Finally he wrote: "We might think of God as a weaver, in fact the weaver. All creation, from this book to the most remote galaxy, is part of that endless and ongoing weaving. You and I are part of that fabric and so are our enemies. To approach God is to discover connections, including the ways that I and my enemy are bound together like crisscrossing threads in the same tapestry. The moment we turn toward God the weaver, we turn toward a divine love that connects everyone, whether a nun caring for a dying beggar or a psychopath who has just raped and murdered a stranger. This is the economy of grace that Christ is describing when he speaks of rain and sunlight being given to all, not just the virtuous. We are part of an interconnected human unity in which our worst enemy also exists. This doesn't mean that God is indifferent to the sins we or our enemies commit, but we are nonetheless objects of God's life-giving love, and we benefit from the divine hope that we might yet become what God intended us to become."
This introductory reading was followed by personal stories given by two parishioners: Gordana Rašic from Serbia and Yara Al-Dakar from Syria. Gordana is one of the founding members of our parish and has been living in the Netherlands for many years. During the Yugoslav Wars she served as an interpreter for refugees who had fled to the Netherlands. She said the stories she heard from these people were horrific. But for her personally, the most difficult experience had been the reaction of Dutch people when she told them she was Serbian. She said that before the war, she had simply told people that she was Yugoslavian, and that seemed to satisfy them. But during the war, when Yugoslavia was breaking down along national and ethnic lines, people wanted to know what her ethnicity was. When she said she was Serbian, she could see the look of contempt on their faces. Suddenly she was the enemy, and this was very painful for her. Yara spoke of the tragedy of seeing Syria, her once beautiful homeland, being torn apart by war, of having her home stripped away from her. As she spoke, I could see tears in the eyes of several people in the room.
Then there was a discussion. One woman said that when she first came to the Netherlands she and her family had gone to a Russian Orthodox church in another city. But when she heard Russian being spoken with a Moscow accent, she had to leave the building. It was too much for her. Finally Fr. Oleg, the Ukrainian priest, spoke at length, giving good pastoral advice. One thing he suggested, like Jim, was to keep a list of people whom we regard as enemies and to actually pray for them.
Clearly, the upshot of the gathering was that our parish is a safe space for Ukrainian refugees. A meeting had been organized which they were encouraged to attend, the people who had been asked to speak were sympathetic voices who were willing to share their own stories, and the clergy of the parish were welcoming. It's impossible to know how much of the spoken words were helpful, but I'm sure the sense of warmth and hospitality was invaluable.