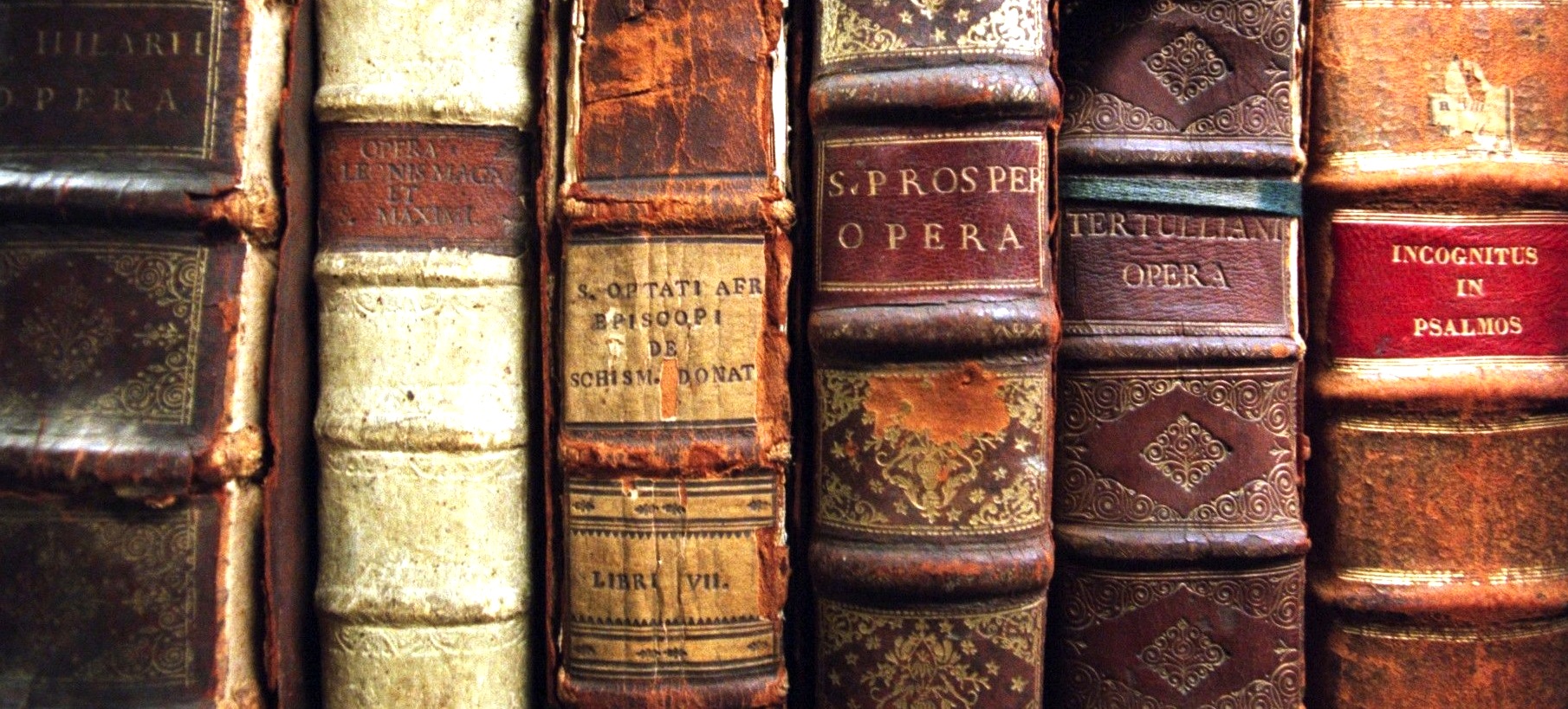 Recommended Reading Fall 2010 IC 58
Towards a Truly Free Market
by John Medaille
Intercollegiate Studies Institute, 282 pp, $27
The economy is very sick, perhaps terminally, because of an economic system that provides capitalism for the profits in good times – and socialism for the losses in bad times, but mostly for those "too big to fail," whose folly typically brought on the catastrophe. Thus, good times and bad times alike lead to an increasing concentration of wealth – and the economic and social precariousness that entails.
The system is broken, but Medaille's book argues that both traditional alternatives – socialist or laissez-faire capitalism – are deeply flawed. Both ignore the essential human need for control of productive property, and not merely consumer goods. These ideologies lead to economics based on flawed analysis of labor, land, and money – since all of them act very differently than normal commodities. A flawed anthropology, combined with flawed economic analysis, lead inevitably to an "economic science" which consistently fails to predict economic downturns.
Medaille proposes an alternate analysis which provides an economic defense of Distributism – the wide dispersal of productive property – as a more efficient and more just system. He provides a number of case studies. For instance, the 80,000 owner-employees of Mondragon Cooperative Corporation do many of the things anarcho-capitalists and socialists demand, but do them in the real world and not simply on paper. Most of the profits go to the owner-employees, but also fund social insurance programs, training institutes, research centers, a school system, and a university. Medaille also provides a number of policy suggestions for reducing the cost of government, ending bailouts, and reforming health insurance.
Medaille's book may cause you to rethink both what economies are for and how they should work to achieve a greater degree of justice and efficiency.
Daniel Lieuwen
Atheist Delusions
by David Bentley Hart
Yale University Press, 252 pp, $17
One often hears sweeping generalizations about how evil Christians have been and the malign influence of Christianity in general in the development of civilization. It's true that Christians, individually and collectively, have committed many horrific sins, but, in summing up the past, we are simply often believing and repeating conclusions that come from historians and journalists hostile to religion in general and to Christianity in particular. The result is often worse than caricature – a comic book disguised as history.
Hart carefully looks at some of the charges, then turns on the light. Christians did not, he shows, burn the Library of Alexandria, or torture millions during the Inquisition, persecute Galileo, or wreak havoc across Europe during the Reformation in the name of religion. Christianity gave the world hospitals, modern science, and the moral framework to regard all as worthy of life. Hart even points out that it would not even be possible for contemporary promoters of atheism like Dawkins and Hitchens to make their arguments were it not for concepts of justice and fairness rooted in the "Christian Revolution."
The primary focus of Hart's book is the "Christian Revolution" – the social impact of a religion radically different than any other in the centuries when Christianity replaced paganism. Since the Enlightenment, pagan civilization has been eulogized as an era of wisdom, progress and scientific advance that was derailed by bigoted, sex-denying, book-hating Christians. Hart shows that, much as we owe to the ancient world, it was a culture of slavery, infanticide, and of contempt for the faceless men and women of the vast underclass. Christianity, "the only true revolution in history," changed everything from the bottom up.
This is a book that I'll be recommending to friends for years to come. Jim Forest
Christ after Communism:
Spiritual Authority and Its Transmission Today
by Fr. Stephen Headley
Orthodox Research Institute, 560 pp, $26
The resurrection of Orthodox Christianity in the post-Communist Russia after decades of persecution by an atheist regime remains one of the most remarkable stories of recent decades. A gifted scholar of religion in both eastern Asia and Russia, Fr. Stephen Headley (now rector of an Orthodox parish in Vezelay, France) provides a complex and sensitive portrait of Orthodoxy in Russia during the post-Soviet period drawn from his close relationship with several Moscow parishes and many in-depth interviews. He tells the story of Russian Christianity from within, with an eye for religious devotion, church reconstruction, the revival of iconography, and the remarkable vitality of religious expression in films. The result is a beautiful and informative book, a must for anyone interested in religious life in modern Russia and its lessons for Christians in other countries.
— JF
Hidden and Triumphant:
The Struggle to Save Russian Iconography
by Irina Yazykova
Paraclete Press, 194 pp, $27
Irina Yazykova's book traces the history of iconography during the Soviet era. Her main concern is with the process of icon-making, an art passed down from master to student. How did this transmission occur in Russia when nearly all the living icon painters were persecuted, locked up or killed?
In the years before World War II, Maria Sokolova may have been the last remaining iconographer in the country. Having been fired as a schoolteacher for refusing to deliver a classroom lecture advocating atheism, she traveled across the country in search of boarded-up churches and monasteries in order to make copies of the ancient icons. "It is difficult," writes the author, "to even imagine the courage ... of this woman. ... But when she saw her country in a state of moral and physical collapse, Maria Sokolova viewed it as her duty, and made it her personal mission."
A major theme of the book is the complex relationship between the "canon," the standard forms used in icons from time immemorial, and the force of living faith within a particular iconographer. Yazykova stresses the paradox that a slavish adherence to the canon can be lifeless, while too much personal intrusion turns an icon into a mere religious painting. Iconography is a spiritual discipline, and, like all spiritual disciplines, one in which "[Christ] must increase, but I must decrease."
Mercy Without Borders
By Mark and Louise Zwick
Paulist Press, 228 pp, $20
The Zwicks present stories, from their time in El Salvador when death squads stalked the land to the streets of Houston where refugees and immigrants have fled over the last thirty years.
The Zwicks went to El Salvador to live with the poor, landed in the middle of a civil war, and then returned to the United States to begin Casa Juan Diego House of Hospitality in San Antonio, Texas, to receive refugees from the Central American wars and later immigrants from many countries.
In attempting to follow the Gospel in a particular historical situation, using the approach of Catholic Worker founders Dorothy Day and Peter Maurin, they have listened to the stories of joy and sorrow, violence and benevolence, crosses and small miracles, told by men and women who have undertaken incredible journeys.
— JF
Beauty for Ashes: The Spiritual
Transformation of a Greek Community
By Stephen Lloyd-Moffett
St. Vladimir's Seminary Press, 240 pp, $20
This is just the book to read for anyone who has given up on the church. It provides a portrait of a northeastern town in Greece, Preveza, where the history of corruption in the local church will strike readers as both scandalous and ordinary.  The book covers the religious and political history of the region from the time of the Apostle Paul to the arrival of Metropolitan Meletios in 1980. With great sensitivity, the author deals with the issue of sexual misconduct within the church, the restoration of the local church to spiritual health, and renewal of trust between church leaders and laity. He also provides a short biography of Meletios, a bishop who applied the ancient faith in a modern context to inspire social and religious change. The author writes: "For Meletios, the church is the place where the individual should feel most at home, for it is closest to one's divine origin."
This is a book for parish leaders, priests, prelates and anyone able to appreciate how a simple prayer of the heart can transform the church and change the minds of even its most cynical critics.
Ioannis Freeman
On the Neurobiology of Sin
by Archbishop Lazar Puhalo
Synaxis Press, 88 pp, $15 (Cnd)
[email protected]
This small book is intended to be controversial and provoke debate and discussion on some extremely important subjects.
In both Christianity and Islam, religion has fallen prey to fundamentalists and political demagogues. A major part of the collapse of Christianity in the West and the radicalization of Islam results from pre-occupation with superstitions and our disconnect from reality. For Christians, this entails dogmatizing the notion that mental illness is a demonic possession, making passions and "sin" into abstractions that somehow infect people like phantoms, insisting on black and white absolutes and over-dogmatizing the human condition. Both Islam and right-wing, fundamentalist Christians impose their political ideologies on their religion and end up with a religio-political ideology in place of a living faith. Seeking to dogmatize every mystery of the human person, and impose absolutes where none can exist, morality has collapsed into ideological moralism and so deadened the life-giving Gospel of Jesus Christ among Christians, and turned ordinary Islamic citizens into violent murderers.
The book invites a closer look at the gap between destructive moralism and life affirming morality, between superstition and reality in the Christian life.
— JF
Creative Suffering and the Wounded Healer
by Byron J. Gaist
Orthodox Research Institute, 456 pp, $30
Gaist, an Orthodox psychotherapist living in Cyprus, has built a bridge between Orthodox Christian theology and Carl Jung's analytical psychology. Most appealing about the book is that it neither diminishes Orthodox theology nor weakens Jung's conceptual boundaries. Rather than interpreting spiritual experiences as psychology, Gaist builds a bridge out of similar beliefs about human experience shared by Orthodoxy and analytical psychology, something many other authors have been unable to construct due to their doubts about what is real. There are chapters on the meanings of suffering and passion, asceticism and the imagination, and dynamics of healing. This book should be read by Orthodox Confessors, spiritual counselors, psychotherapists, anyone interested in the Church Fathers, and people concerned about contemporary psychology when it comes to care of the soul. Ioannis Freeman
Why Forgive?
By Johann Christoph Arnold
Orbis Books, 232 pp
free download at: www.plough.com/
ebooks/pdfs/WhyForgive.pdf
In this book ordinary people tell astonishing stories of forgiveness. Why forgive? Each contributor has his or her own way of answering the question.
For example, Steven McDonald, a former policeman, tells of having been shot at close range by a teenager on a Harlem street back in 1986. "Before I knew what was happening, there was a deafening explosion, the muzzle flashed, and a bullet struck me above my right eye," Steven recalls. He was left a quadriplegic, dependent on a mechanical ventilator.
A major element in his journey to forgiveness was the birth six months later of his son Conor.
"Conor's birth," McDonald writes, "was like a message from God that I should live, and live differently. And it was clear to me that I had to respond to that message. I prayed that I would be changed, that the person I was would be replaced by something new. That prayer was answered with a desire to forgive the young man who shot me. I wanted to free myself of all the negative, destructive emotions that his act of violence had unleashed in me: anger, bitterness and hatred. I needed to free myself of those emotions so that I could love my wife and our child and those around us."
Other stories pertain to forgiveness and marriage, forgiving parents, and accepting responsibility while managing to forgive ourselves. This is an excellent book for discussion group use. Let the participants write their own accounts of forgiveness.
Ioannis Freeman
❖
In Communion / Fall 2010 / issue 58