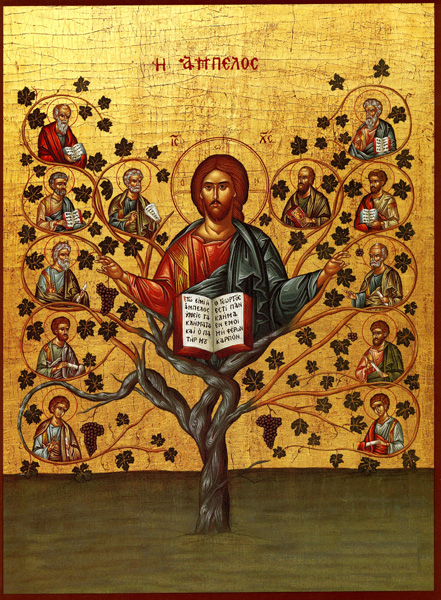 The End of Evil and the Good Man
"The only thing necessary for the triumph of evil is that good men do nothing." (The Oxford Dictionary of Quotations, variously attributed; listed as the most popular quotation of modern times.)
The world is beset by war, natural calamity, famine, disease, and every evil. What can be done, we ask? How shall we rid the world of evil? These questions are driven by the moral imperative embodied in the lead quote that we must not allow evil to go unopposed. Humanity today is taken with its own genius and independence. Convinced of our own transcendent goodness and good will, we strive to perfect the human condition by human right, law, genius, and might.
Is this correct? Self-proclaimed good men and their followers kill each other over competing "goods" all over the world with no apparent victory over evil in sight! As Christians, we need to redefine our questions or find better answers. Who do Christ and the scripture say are the good men, and what is the thing they must do?
"And ye shall hear of wars and rumors of wars; see that ye be not troubled, for all these things must come to pass, but the end is not yet. For nation shall rise against nation, and kingdom against kingdom, and there shall be famines, and pestilences, and earthquakes in divers places. All these are the beginning of sorrows. Then shall they deliver you up to be afflicted and shall kill you, and ye shall be hated of all nations for my name's sake. And then shall many be offended, and shall betray one another, and shall hate one another. And many false prophets shall rise, and shall deceive many. And because iniquity [evil] shall abound, the love of many shall wax cold. But he that shall endure unto the end, the same shall be saved. And this gospel of the kingdom shall be preached in all the world for a witness unto all nations; and then shall the end come" (Jesus Christ, Matthew 24:6-14).
"…not rendering evil for evil, or railing for railing, but on the contrary blessing, knowing that you are unto this called, that you should inherit a blessing. For 'He that will love life and see good days, let him refrain his tongue from evil, and his lips that they speak no guile. Let him turn away from evil and do good; let him seek peace, and pursue it. For the eyes of the Lord are over the righteous, and his ears are open unto their prayers; but the face of the Lord is against them that do evil.' And who is he that will harm you, if you be followers of that which is good? But if you suffer for righteousness' sake, happy are you. 'And be not afraid of their terror, neither be troubled.' But sanctify the Lord God in your hearts, and be ready always to give an answer to every man that asks you a reason of the hope that is in you, with meekness and fear; Having a good conscience, that whereas they speak evil of you, as of evildoers, they may be ashamed that falsely accuse your good behavior in Christ. For it is better, if the will of God be so, that you suffer for well doing than for evil doing. For Christ also has once suffered for sins, the just for the unjust, that he might bring us to God, being put to death in the flesh, but made alive by the Spirit, by whom also he went and preached unto the spirits in prison" (1 Peter 3:9-19).